Thing to Do
Hike the Buffalo Point Campground Trails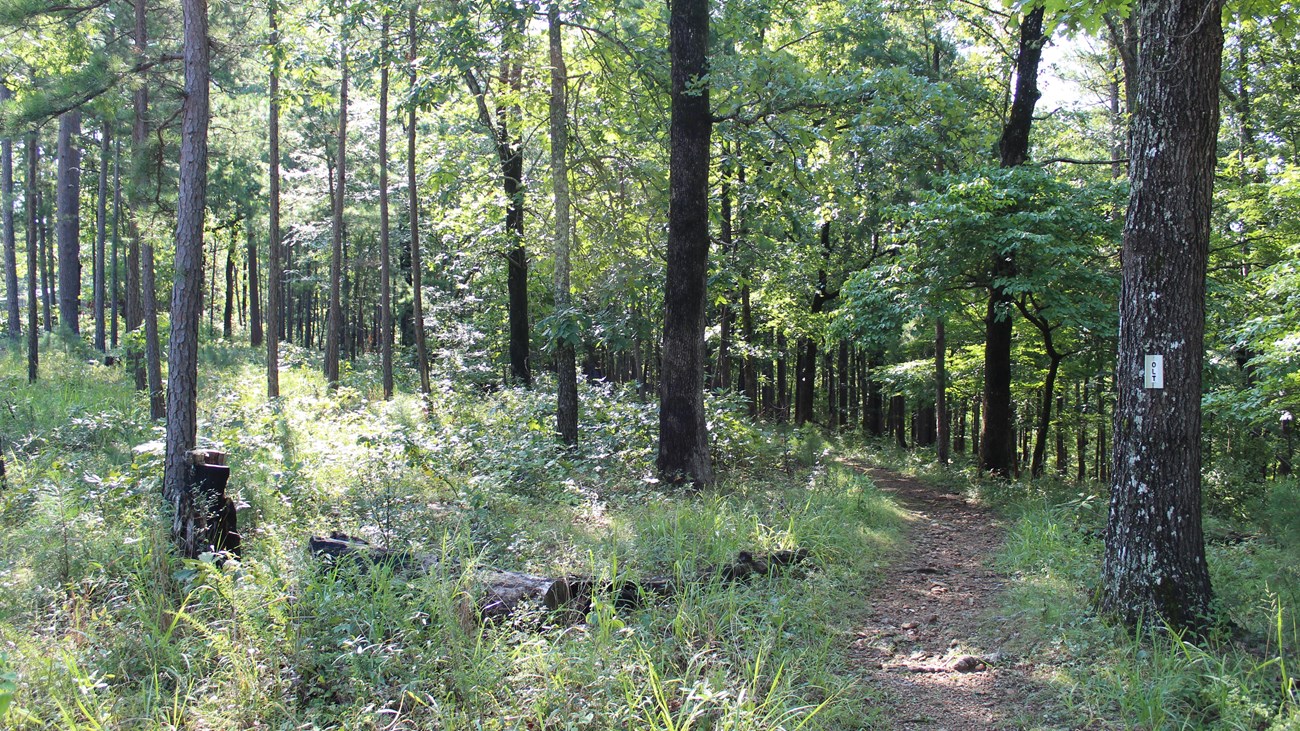 The Buffalo Point Campground Trail system is made up of three interconnecting trails: Overlook Trail, Campground Trail, and the Forest Trail. You can begin this trail system from the Indian Rockhouse Trailhead parking area, from A Loop, the Lower Contact Station, or Pavilion #1 (near the group sites). Connecting all trails and making a large loop provides about 3 miles of hiking. Leashed dogs are permited on this trail system.

If you are looking for a short (1.2 miles, toundtrip) and relatively easy hike try the Overlook Trail. The view of the gravel bar at Buffalo Point is stunning from the Overlook Trail.

 
Leashed pets are allowed all Buffalo Point Campground Trails: Overlook Trail, Forest Trail, and Campground Trail. Pets are NOT allowed on the Indian Rockhouse Trail.
Entrance fees may apply, see Fees & Passes information.
Location
Overlook and Indian Rockhouse Trailhead
From Yellville travel south on Highway 14 for 13 miles to the intersection of Highway 268, go left. The Buffalo Point Visitor Contact Station is 3 miles down on the right. The Overlook Trailhead parking area is 1/4 mile past that on the right. This is the same trailhead that is used for the Indian Rockhouse Trail. You may also begin the Campground Trail from the Buffalo Point Campground (near the Lower Contact Station). The Forest Trail can be accessed from A Loop or Pavilion #1 (near the group sites).
Accessibility Information
These trails are narrow in places and traverses steep, uneven, and rocky terrain.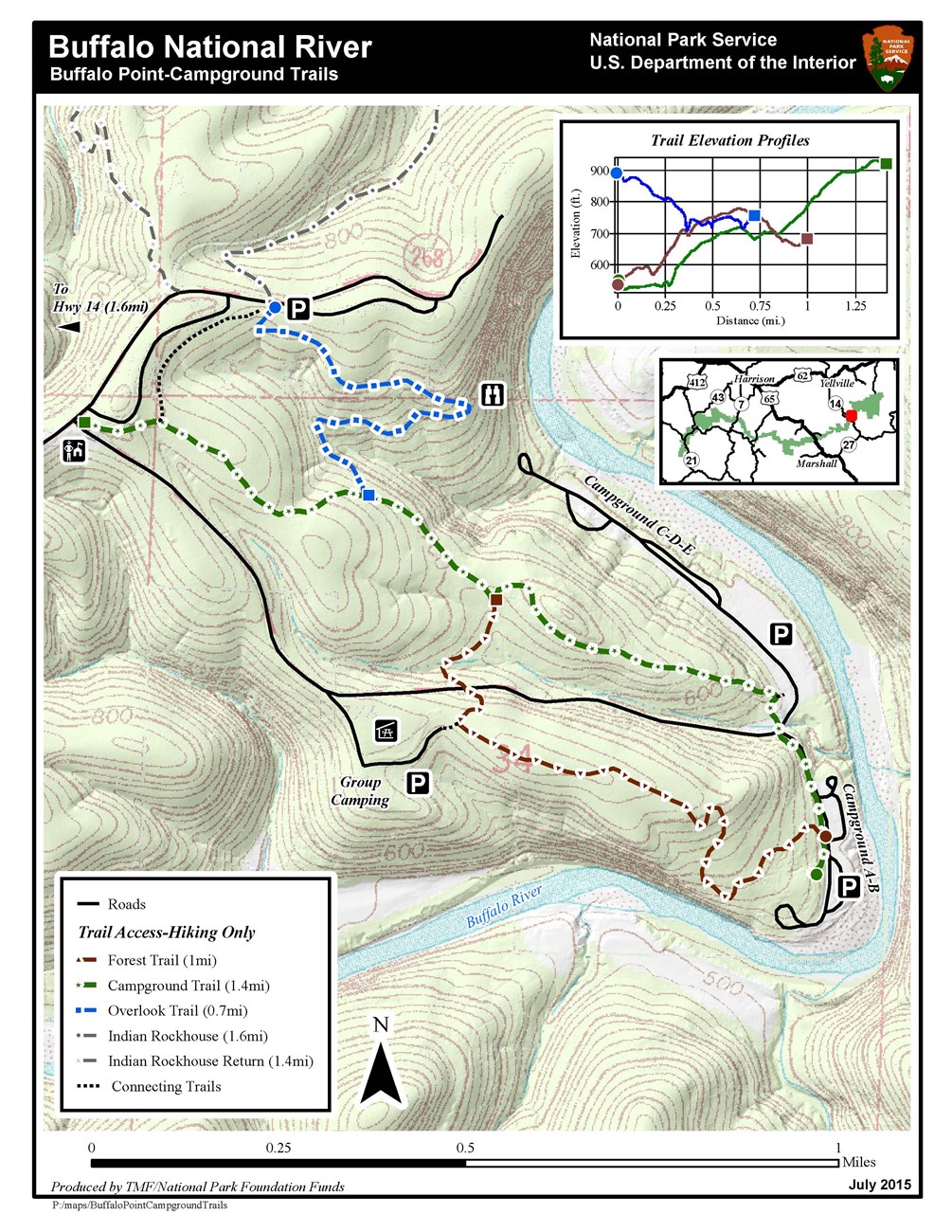 Last updated: December 18, 2020