Bryce Point to Peekaboo Connector Trail Closure

Due to a large rockslide, the connecting trail from Bryce Point to Peekaboo Loop is closed. Trail will be reopened once repairs are made. The Peekaboo Loop is open, but must be accessed from Sunset or Sunrise Point.
Backcountry Campsite Closures

Due to bear activity at select campsites in Bryce Canyon's backcountry, multiple backcountry campsites have been closed until further notice: Sheep Creek, Swamp Canyon, Natural Bridge, Iron Spring, Corral Hollow, Riggs Spring and Yovimpa Pass.
Sunset Campground Group Site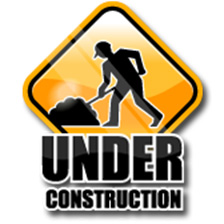 PLEASE NOTE: The Sunset Group Site will be closed during a portion of this summer to upgrade the water lines and the restroom. Some reservations will be moved to an alternate group site. Dates for this construction have not yet been finalized. Resource management operations will close the Sunset Group Site from 8/7 through 8/30/2011. We apologize in advance for any inconvenience this may cause. (last update 3/7/2011)
(Closed in Winter)
The Group site is located in Sunset Campground. The Group site is for a minimum of 7, maximum of 30 individuals. Cost per night is:
| | |
| --- | --- |
| Group Size | Amount Charged |
| 7-10 | $55.00 |
| 11-15 | $70.00 |
| 16-20 | $80.00 |
| 21-25 | $90.00 |
| 26-30 | $100.00 |
To make reservations call (877) 444-6777 or click www.recreation.gov. Reservations must be made at least 2 days in advance and can be made up to 240 days in advance.
Reservation Dates:
2011 - May 6 to September 25
2012 - May 4 to September 23
2013 - May 10 to September 22
2014 - May 9 to September 21
2015 - May 8 to September 27
2016 - May 6 to September 25
Important Groupsite Information:
Total group size includes all campers regardless of age.
Please check in with the campground host upon arrival.
The group site has a designated handicap accessible restroom and picnic tables.
No more than 8 vehicles are authorized in the group site parking area.
Trenching, digging or disturbing the soil/vegetation is prohibited.
Gathering firewood, pine cones, or pine needles found within the park boundaries is prohibited.
Firewood is available at the General Store.
Fires MUST always be contained within the fire grate and MUST be attended at all times.
Fires must be cold to the touch before leaving the campsite.
There are no electric, water, or sewer hook-ups at this campground.
Dispose of waste water in the service sinks adjoining the campground restrooms, not at freshwater taps.
Portable showers are prohibited. ONLY dispose of gray water/sewage at the dump station.
A dump station is available at North Campground for a $5 use fee.
Quiet hours are from 10:00pm to 8:00am.
Unreasonable noise not allowed at any time.
Keep ALL food and trash stored inside your vehicle, not outside where it will attract wild animals, such as skunks.
Campers must have a valid National Park entrance permit or pass before camping. Passes are available at the Bryce Canyon Entrance Station.
Fishing and hunting available outside the park.
No ATV or ORV use is allowed in the park. ATV and Off-road biking trails are available outside the park.
Bicycles are allowed only on paved roads.
Motorized and non-motorized scooters are prohibited throughout the park.
Pets must be on a 6 ft (2m) leash and under the owners control AT ALL TIMES. Owners are responsible for disposing of pet excrement. Pets are not allowed on the trails or at the viewpoints.
NOTE: Click here for a map of the campgrounds.
Did You Know?

USS Bryce Canyon (AD-36) was named after the park. Commissioned 15 September 1950 at Charleston SC,(22 years after the park was established, to the day), Decommissioned 30 June 1981. A plaque, with a Flag and Ensign last flown over the ship are on display in the Headquarters building. More...