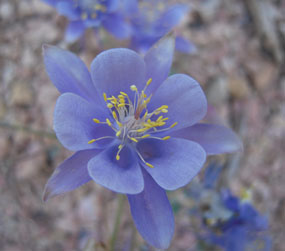 NPS
Vegetation Management Plan
The Vegetation Management Plan EA evaluates the beneficial and adverse impacts which implementation of a comprehensive strategy to manage exotic plant species and conserve natural vegetative communities in the park may have on the natural and cultural resources of Bryce Canyon. Focusing on the effects of exotic plant removal, plant rehabilitation activities, and rare plant monitoring/conservation efforts, this environmental assessment provides information which will allow the park to better protect and conserve the existing natural and cultural resources for the enjoyment of present and future generations while implementing activities to preserve and restore native plant communities.
In January 2009, the park solicited help from the public in identifying issues associated with the development of a vegetation management plan in the park and in identifying alternatives to consider during the EA process. The NPS used information gathered from the public; Federal, State and local agencies; and data generated by the NPS to complete the EA. The EA analyzes a no action alternative, an action alternative that would allow for vegetation management utilizing a broad-scale integrated pest management approach (NPS Preferred Alternative), and a modified action alternative that restricts certain exotic plant control methods.
----------
We invite the public to comment on either or both EAs. The documents are available on our website at http://www.nps.gov/brca/ under management documents and also on the National Park Service Planning, Environment and Public Comment (PEPC) webpage at http://parkplanning.nps.gov/. If you would like to receive a paper document, please contact the park at (435) 834-4753.
Copies of the EAs will be available for review at the following Utah public libraries: Panguitch, Salt Lake City and at the Tropic Centennial Hall. Copies are also available for review at the following university/college libraries: Southern Utah University, Cedar City; Brigham Young University, Provo; University of Utah, Salt Lake City; and Utah State University, Logan.
The comment review period for both EAs is April 13 – May 15, 2010. Comments may be mailed to: Superintendent, Attn: Wildlife Viewing Pullouts Project EA and/or Vegetation Management Plan EA, Bryce Canyon National Park, P.O. Box 640201, Bryce Canyon, UT 84764. You may also submit comments by e-mail to the Superintendent or through the .
Please be aware that names and addresses of respondents may be released if requested under the Freedom of Information Act. Our practice is to make comments, including names and home addresses of respondents, available for public review during regular business hours. Individual respondents may request that we withhold their home address from the record, which we will honor to the extent allowable by law. If you wish us to withhold your name and/or address, you must state this prominently at the beginning of your comment. We will make submissions from organizations or businesses, and from individuals identifying themselves as representatives or officials of organizations or businesses, available for public inspection in their entirety. Anonymous comments may be included in the public record.