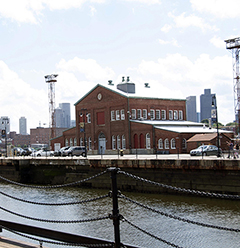 The National Park Service (NPS) at Boston National Historical Park (BOST) announces a Request for Proposals (RFP) for the lease of the historic Building 125 in the Charlestown Navy Yard. The RFP provide the opportunity for interested individuals and organizations to submit proposals to NPS to lease NPS property.
The lease opportunity is open to all interested persons on a competitive basis.
Background Information:
Building 125 Historic Structures Report (2003)
Building 125 Hazardous Materials Survey (2002) - please note that this survey was done prior to rehab work in the building that included some hazmat abatement.
Building 125 Survey (Part of Charlestown Navy Yard Survey done in 2010)