New Bunker Hill Climbing Pass

From April 8 to June 30, for safe occupancy requirements, all visitors who climb the Bunker Hill Monument must first obtain a free climbing pass from the Bunker Hill Museum at 43 Monument Square. For groups of 10 or more, please call 617-242-5689.
Contact Us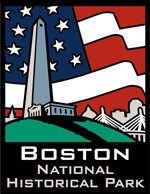 By Mail
Boston National Historical Park
Charlestown Navy Yard
Boston, MA 02129

By Phone
Downtown Visitor Center 617-242-5642
Navy Yard Visitor Center 617-242-5601
Group Reservations (between 8 a.m. and noon) 617-242-5689

By Email


Did You Know?

The Internal Revenue Service used to conduct ceremonies rewarding its best collectors and other employees at Faneuil Hall?  Considering that Faneuil Hall was the site of some notable tax resistance meetings before The Revolution, we must conclude that the IRS does have a sense of humor after all.