Woodlands Trail Closure

The Woodlands Trail in the Big Sandy Creek Unit will be closed August 19-29 and September 2-12, 2014, while park staff and an AmeriCorps crew apply herbicide to trifoliate orange, an invasive non-native shrub that has become problematic in that area.
Plan Your Visit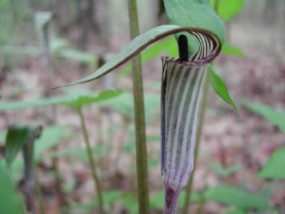 NPS Photo (Chuck Hunt)
Big Thicket National Preserve was established on October 11, 1974, to protect its rich biological diversity. A convergence of ecosystems occurred here during the last Ice Age, bringing species from very different habitats together in one relatively small area. Cacti and yucca grow near longleaf pines, while southern magnolias grow near beech and bald cypress trees.

On December 15, 1981, the Preserve was designated an International Biosphere Reserve by the United Nations Education, Scientific and Cultural Organization (UNESCO) Man and the Biosphere Program. On July 26, 2001, the American Bird Conservancy recognized the Preserve as a Globally Important Bird Area joining thousands of others around the world.

Today, the Preserve consists of 15 units covering over 108,000 acres of land and water. Visitors travel here from around the world to explore the trails and waterways of the Big Thicket.


Did You Know?

Tourism in the Big Thicket area dates back to 1845. A spa located in Sour Lake, catered to the likes of Sam Houston and sold the "sour" water to tourists