Hunter Harvest Cards Due April 1, 2013

Hunter harvest cards must be returned to Big Thicket National Preserve by April 1, 2013. Hunters who do not return their cards by this date will not be issued a hunting permit for the 2013 hunting season. More »
Things To Do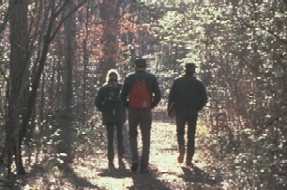 NPS Photo
Activities include: Backpacking, Bird Watching, Boating, Camping, Fishing, Hiking, Hunting, Interpretive Programs, Canoeing, and Kayaking.

Approximately 40 miles of hiking trails wind through Big Thicket National Preserve, allowing hikers to observe many different ecosystems. Click here for a list of hiking trails in the Preserve.
The Preserve is on two migratory bird flyways: the Central and Mississippi. Bird watching is excellent from mid-April to mid-May and less active during the fall. The Big Thicket National Preserve Visitor Center sells a checklist of the birds found in the preserve.
Boating and fishing are popular on the Neches River. Village Creek is an official Texas State Paddling Trail, and attracts canoists and kayakers year-round. Paddlers can access the creek at a number of locations for trips ranging from a few hours to overnight. Click here for a brochure on canoeing and kayaking in the Big Thicket.
Hunting is allowed in specific areas of the Preserve during the fall hunting season. Hunters must have a Preserve-issued permit and a valid State of Texas Hunting License. Trapping in specific areas is authorized by a Preserve-issued permit, accompanied by a valid State of Texas Trapping License, during the months of December and January.
Park rangers often lead hikes and other interpretive events in the preserve. Click here for a list of upcoming ranger-led programs.

Did You Know?

Oil and gas exploration and extraction are permitted in Big Thicket National Preserve.  These activities are regulated and monitored by the National Park Service.