Permits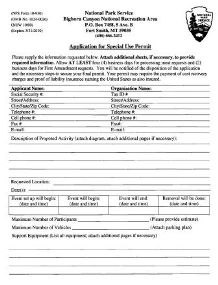 A Special Use Permit is required for certain activities and events. Examples of events that may need a permit are: Wedding Ceremonies, Commercial Filming, Public Assemblies and Events and Fishing Tournaments
There is a non-refundable application fee of $100 for administrative costs and depending on the size of the event, additional fees may be charged at a nominal rate. Permit applications must be submitted to the Chief Rangers office no later than 14 days prior to the event. All permits must be approved and signed by the Recreation Area Superintendent.
The National Park Service's mission is to protect its resources while providing for the enjoyment of the visitor. To protect the scenery, natural and cultural heritage, the National Park Service has developed certain guidelines for the purpose of managing filming, photography and sound recordings consistent with its mission.
It is National Park Servicepolicy to allow commercial photography and filming and sound recordings through a permit system. Commercial Filming/Photography permits are required for those activities that generate film, photography or video production for television, motion picture industry, public or private interest. Filming of photography that requires a production crew, vehicles, broadcast equipment, props, talent/actors, construction, trailers, housing animals or aircraft will need a permit. other activities requiring a filming permit are those that involve feature films, documentaries, shopping networks, religious telecasts, commercials, infomercials, public television presentation, produce DVDs, CDs, CD-Roms, training videos, sales, education promotions or entertainment.
Commercial still photography or projects that take place in locations where other members of the public are generally not allowed use a model, set or prop do require a permit.
Private individuals who are engaged in photography for their own personal use and enjoyment generally do not require a commercial filming permit. Check with the park's visitor center or Chief Rangers office for more information.
For more information on special park uses and permit applications, see below:
Letter to Applicants 25kb PDF
Application for Special Use Permit - General 81.8 kb PDF
Application for Commercial Filming or Still Photography - Long Form 65.1 kb PDF
Application for Commercial Filming or Still Photography - Short Form 58.8 kb PDF
Did You Know?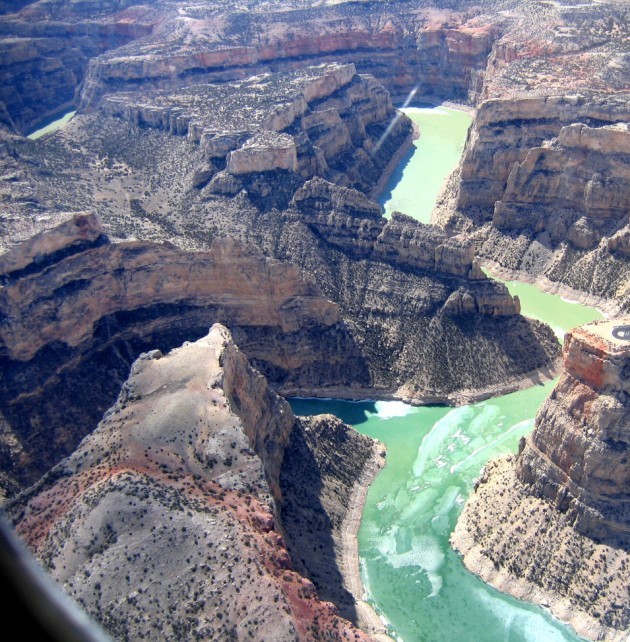 Long before the Bighorn River was tamed by the Yellowtail Dam, the roiling waters through the canyon were feared. During spring snowmelt, the water turned into a raging torrent, a combination of whirlpools, rapids, and eddies. Conversely, the river through the canyon had a reputation for being placid by late summer, when dry heat and lack of rainfall turned it into a sedate stream. More...