Horseshoe Bend Campground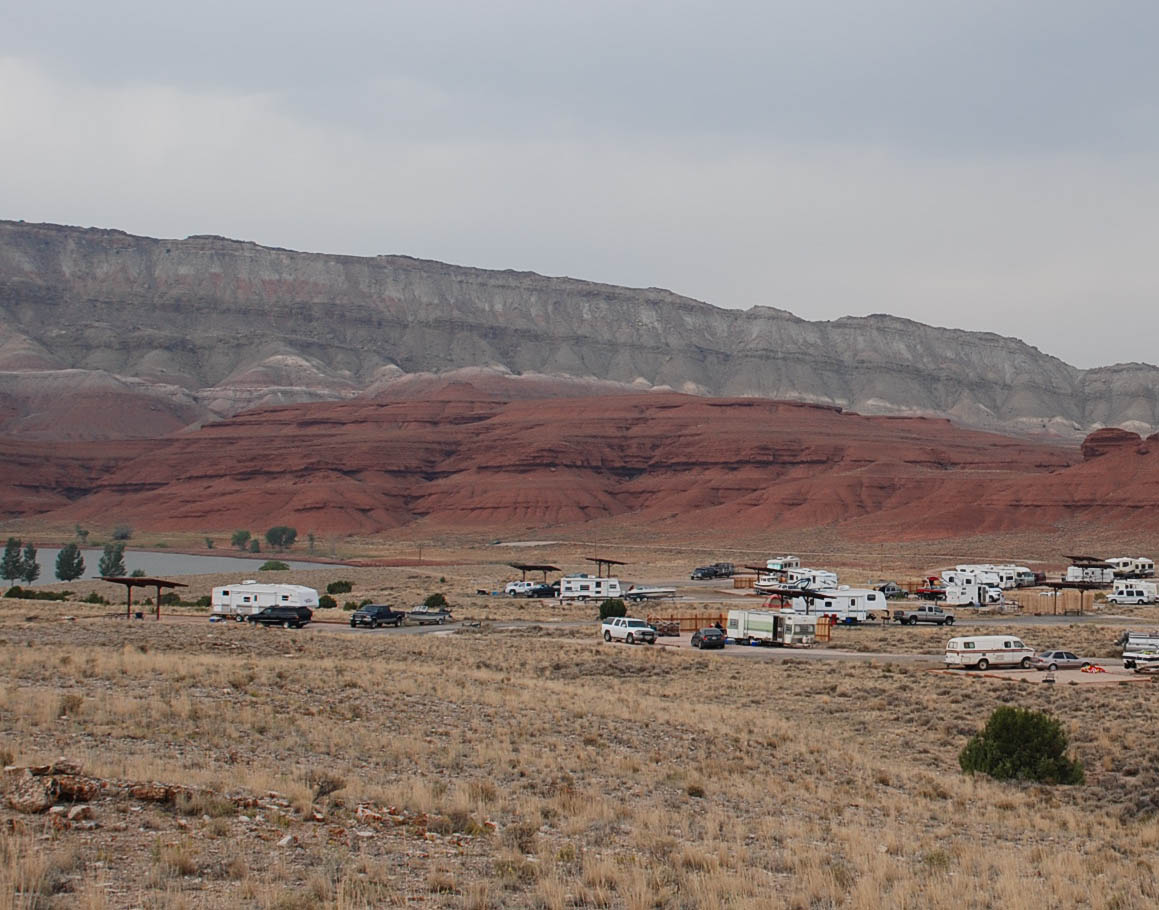 NPS Photo
Uphill from the Horseshoe Bend Marina and picnic area, nestled in sagebrush and juniper woodland communities, the 48 campsites of the Horseshoe Bend Campground overlook the Bighorn Lake and the red sandstone cliffs of Sykes Mountain. The campground is located 14 miles north of Lovell, Wyoming via WY Hwy 37.
During the winter of 2007-08 Bighorn Canyon employees, using fee money, refurbished 19 sites to accommodate larger RVs and boats. Electrical and water hook-ups were added to theses sites. Eight of the improved sites have wind fences. The remaining 28 sites were left unchanged and are a perfect fit for small RVs or tents.
Beginning May 1, 2009, Bighorn Canyon National Recreation Area will implement a new fee at the Horseshoe Bend Campground. This utility fee will be to recover the cost of electricity at the 19 improved sites. Utilities are shut off between Oct. and May.
With public input, the utility fee has been established at $15 per night. Unimproved sites will remain free. All vehicles are still required to obtain a valid entrance pass as they enter the park. To pay for the utility fee, Iron Rangers, a device designed to allow self payment of fees, will be located near the comfort stations in each loop of the campground. Fee envelopes will be available at the Iron Rangers to deposit your cash or checks for payment of the utility fee. Checks should be made out to the National Park Service. A flap on the envelope will tear off for placement on the clip at the camping site. Camp sites cannot be reserved and are available on a first-come, first-served basis.
The Senior Passport, formerly the Golden Age Passport, and the Access Passport, will give you free entrance into Bighorn Canyon, but will not be accepted to discount the utility fee.
Click here for a 1.34 MB PDF map of the Horseshoe Bend Campground and a word document that answers frequently asked questions about the Horseshoe Bend Utility fee.