Afterbay Ranger and Contact Station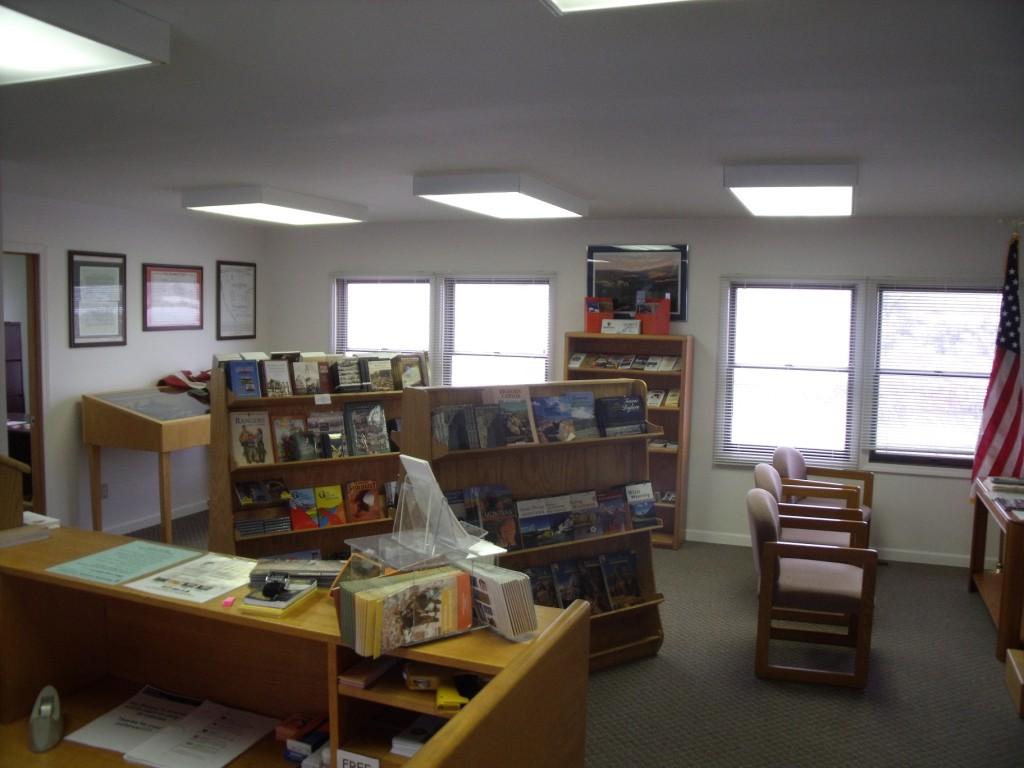 NPS
Afterbay Contact Station
The contact station will be open intermittently throughout the winter. A ranger will be available to answer any questions, dispense maps, brochures and other information about the park. They can collect fees and sell park passes. In addition, the contact station is fully stocked with quality books, films and park souvenirs. Feel free to stop by and see us!

Hours:
Through September 30th: 8 a.m. - 4:00 p.m. Seven Days A Week
October 1st, 2010 - April 30th, 2011 - Intermittently
Phone:
406-666-2452

Location:
Fort Smith, Montana.

Special Programs:
"The Land of the Bighorn" film (20 min.) is available for viewing
"Geology of Bighorn Canyon" 12 minutes

Available Services:
Restrooms, Park entrance fees collected and all passes sold. Books and other items for sale through Western National Parks Association.
Did You Know?

The 112 mile long Bighorn River below Yellowtail Dam is a complex fishery. The upper river supports mainly trout and whitefish, while the lower stretches hold goldeye, walleye, sauger, smallmouth bass, catfish and even pike. More...