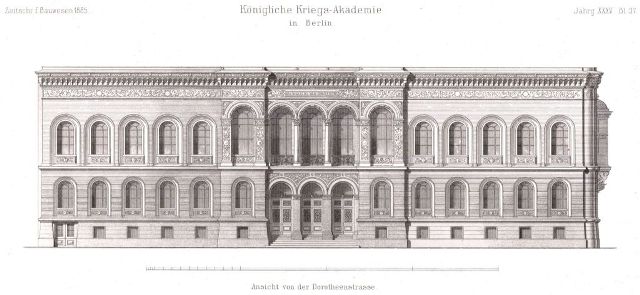 Franz Schwechten
By the time Sigismund Sternburg arrived at Fort C.F. Smith in late July 1867, he had been an officer on two continents, for almost a decade. Unfortunately, his final duty had almost arrived, at a remote hayfield in the Bighorn River valley. And though his life would be cut short, he had experienced a lifetime's worth of adventures and accomplishments all before the age of thirty.
From Europe To The United States - A Soldier's Life
Sternburg was born in Prussia (Eastern Germany) in the late 1830's. He acquired an excellent military education at the Prussian Military Academy, Engineering and Artillery School in Berlin. Sternburg went from there to serving five years in the Prussian army as a second lieutenant. Soon thereafter he immigrated to the United States. With the Civil War gaining intensity, he took up soldiering once again. By 1862 he was an officer in the Union Army where he rose to the rank of captain.
During this time he led men in two different New York Infantry regiments. This included a stint at the battle of Port Hudson on the Mississippi River in Louisiana where he was part of a volunteer party that stormed a stalwart Confederate position. He also saw action during the decisive Petersburg Campaign in late 1864-early 1865.
A New Frontier
Following the end of the Civil War, Sternburg continued to pursue a career with the United State military. He once again attained the position of captain, leading African-American soldiers in the 82nd U.S. Colored Troops. Following this stint, he used shigh powered connections - including none other than Major General Philip Sheridan - to procure a position as second lieutenant in the 20th Infantry with the U.S. Army. This would lead directly to his frontier assignment at Fort C.F. Smith.
Isolated And Exposed
Sternburg had only been at the fort a week when he was called on July 30th to lead a detachment of 19 soldiers who were to protect a group of civilian hay cutters. The cutters were working at a hayfield approximately two and a half miles northeast of the fort, at a site several hundred yards off the Bighorn River, bounded by Warman Creek.
Throughout July, the Crow had warned the commanding officers at the fort, that the Sioux along with their Northern Cheyenne and Arapaho allies were marshalling hundreds of warriors for a major attack.
These same warnings had been heard before, but the officers had noticed that the Crow seemed highly agitated this time. Security was increased at the fort. Unfortunately this may have led the hostiles to turn their attention to the isolated and exposed haying party a couple of miles away.
Click here to read Sigismund Sternburg Part Two - A Fatal Shot