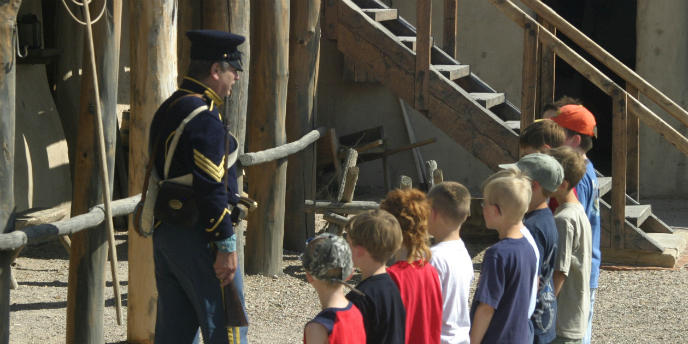 NPS Photo
Kid's Quarters July 11, 2015
The event provides seven to eleven year old children the chance to "step back in time" and learn skills of the 1800's. Children are split into groups of trappers, traders, laborers, blacksmiths and carpenters, Indians, and soldiers. Adult living history historians guide the children through normal life and work routines of the 1840's fur trading post.
Click here for an application.
Junior Ranger Program
Children of all ages have fun using the Junior Ranger book to explore the fort. After they complete the acitivities, they can receive a Junior Ranger Badge.

National Park Web Ranger
Have fun with the National Park Service Web Ranger Site. Click here to enter.