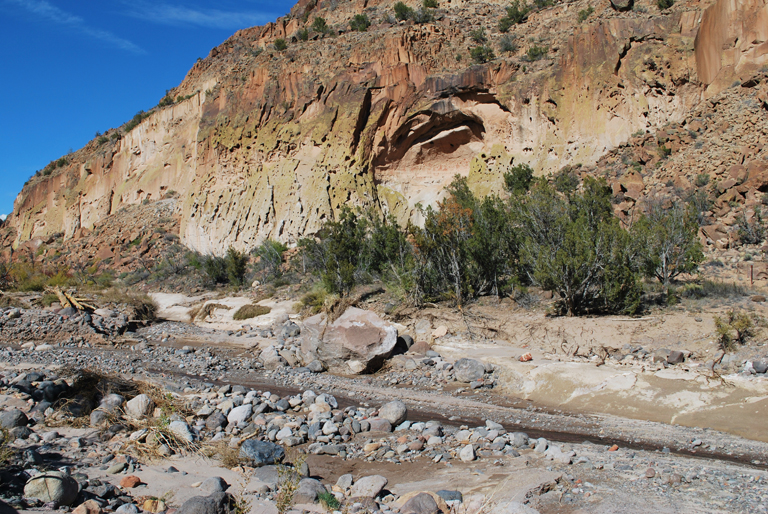 NPS Photo by kevin stillman
Since the Las Conchas Fire of 2011 and the massive flooding that has followed, hiking in Bandelier's backcountry is no less beautiful but is more difficult. Trails are missing in some locations, as is signage. Conditions change yearly as new floods leave their mark. Be sure to check at the visitor center for current trail conditions in the location you plan to visit.
There are two access points to start a hike to Painted Cave: the Bandelier Visitor Center or the Dome Trailhead. The round-trip hike from the Visitor Center is 22 miles up and down steep-walled canyons on switchbacked trails with no reliable access to water. This strenuous hike is not considered to be appropriate as a day-hike. The round-trip from the Dome Trailhead, which is located off of Forest Service Road 142, is 14.5 miles. This trailhead can be accessed only by high clearance vehicles. Wet weather, downed trees or winter road closures can make the trailhead inaccessible by vehicle.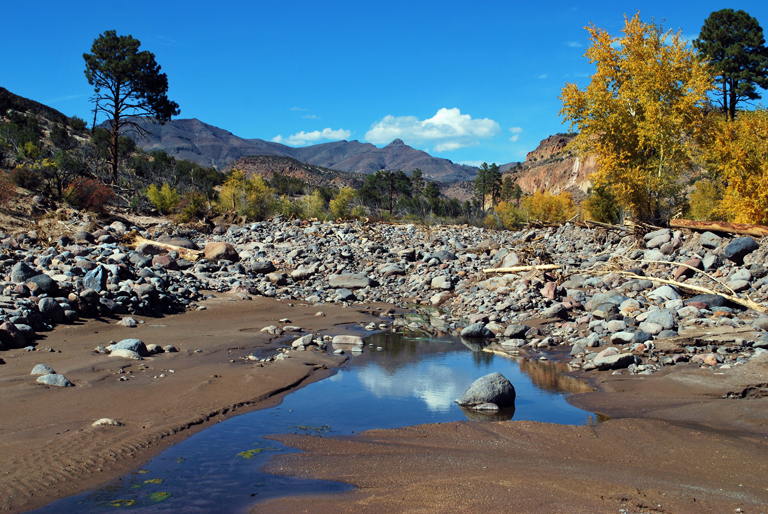 photo by kevin stillman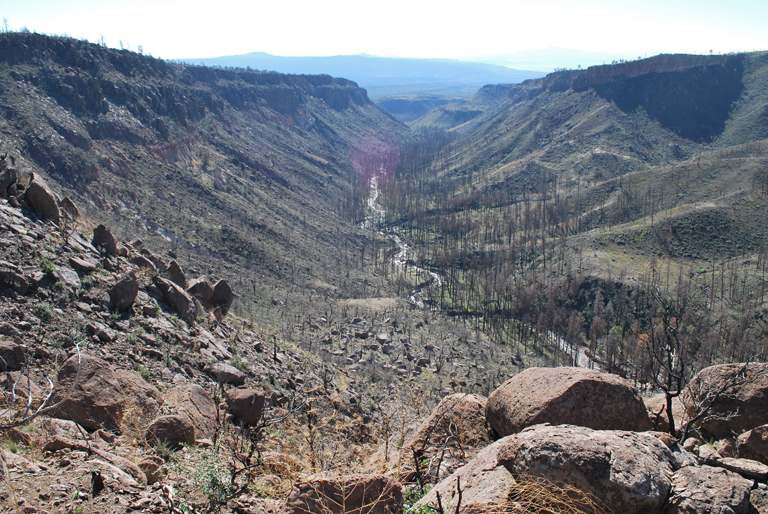 photo by kevin stillman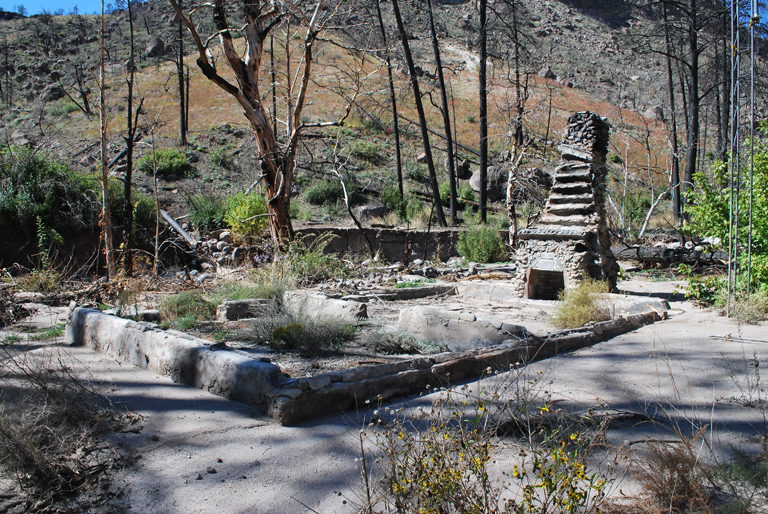 photo by kevin stillman