Access by Shuttle Bus Only

Through October 27, 2014 all access to the most visited part of the park, Frijoles Canyon, will be via a mandatory shuttle bus from the nearby community of White Rock from 9 AM - 3 PM daily. Private cars may drive in before 9 AM or after 3 PM. More »
Photos & Multimedia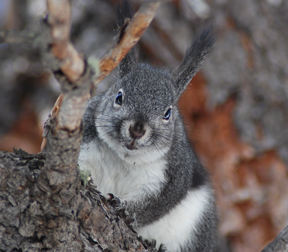 NPS Photo by Sally King
Click on Photo Gallery to find high-resolution photos (300 dpi and 7.5" x 10"). Photos may be used but credit should be given to Bandelier and to the photographer.
Click on the Virtual Tour link to view park resources just like you would if you walked one of the park trails.

Find more photos of Bandelier on our Flickr site.


Did You Know?

Hummingbirds use a combination of plant material, lichens, and moss held together by spider webs to make a flexible nest. This nest can expand to meet the needs of the growing chicks.