Operating Hours & Seasons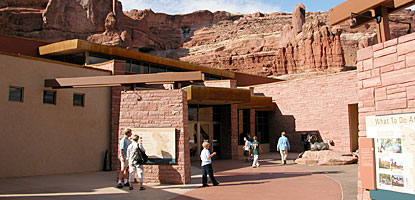 NPS/Herbert
Arches National Park is open year-round, 24 hours a day. The visitor center is open every day except December 25, though its hours of operation change with the seasons.
Current visitor center hours: 7:30 a.m. to 6:00 p.m.
Fall season: 8:00 a.m. to 4:30 p.m.
Winter season: 9:00 a.m. to 4:00 p.m.