Photo Galleries
The images available here are guaranteed royalty-free. Their use is not limited; however, please credit "National Park Service Photo" where appropriate.
More Information
Please contact us if you require more information about these images.
Did You Know?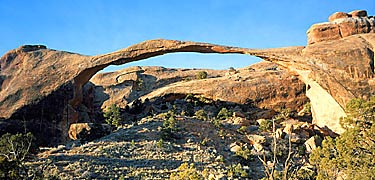 Landscape Arch is the longest arch in Arches National Park, measuring 306 feet from base to base. In 1991, a massive slab of rock fell from its underside, resulting in an even thinner ribbon of rock.