The Constitution President
The Andrew Johnson National Historic Site and National Cemetery interprets the life and legacy of the 17th President. Andrew Johnson's presidency, 1865-1869, illustrates the United States Constitution at work following President Lincoln's assassination and during attempts to reunify a nation torn by civil war. His presidency shaped the future of the United States and his influences continue today.
Read More
Did You Know?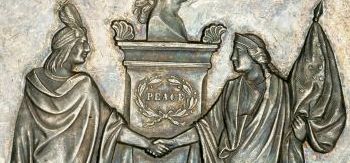 In 1868, Andrew Johnson signed the Navajo Treaty which allowed native people to return to their land in NE Arizona and New Mexico and SE Utah. Part of the land now comprises Canyon De Chelly National Monument.