Andrew Johnson NHS Cell Phone Tours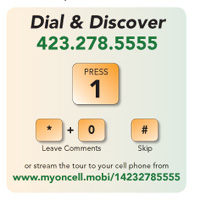 An NPS Photo
With your cell phone as your guide, follow the remarkable journey of America's 17th President. This free audio tour of the Andrew Johnson NHS and Greeneville takes about 20 minutes and covers ten key landmarks.
Dial 423-278-5555 and follow the recorded instructions to begin your cell phone tour.
You can also visit the OnCell site at http://myoncell.mobi/14232785555 to stream the information to your computer, and to see photographs of each site.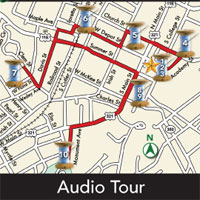 An NPS Photo
Greeting: Andrew Johnson NHS
Stop 1: Visitor Center
Stop 2: Tailor Shop
Stop 3: Early Home
Stop 4: Harmony Cemetery
Stop 5: Dickson-Williams Mansion
Stop 6: Train Depot
Stop 7: Wesley Cemetery
Stop 8: The Homestead
Stop 9: The Homestead
Stop 10: The National Cemetery
Did You Know?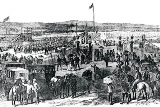 On September 18, 1867, President Andrew Johnson spoke at the dedication of the Antietam National Cemetery. The dedication took place on the fifth anniversary of the battle.