Road Closure

Please be aware that part of the public area loop has been closed until further notice as the park starts preparatory efforts for this summer's paving project on the Picnic Area Road.
Early Closure 11/27/2013

The park will be closing today at 3:00 for the Thanksgiving holiday and remained closed through Thanksgiving Day, November 28. The park will re-open at 9:00 am on Friday, November 29.
Allegheny Portage Railroad: An On the Level Education Experience
Discover the story of the Allegheny Portage Railroad. Learn about the early construction, including the building of the first railroad tunnel in America. Experience travel in a different era and learn how this engineering marvel became obsolete in just twenty years by the building of the Horseshoe Curve.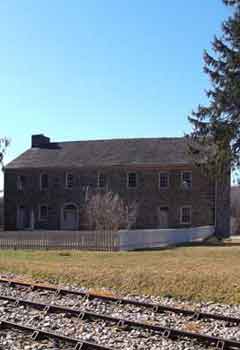 Features
An Interview with Sam Lemon

Students can have the unique experience of interviewing "Sam Lemon." What better way to learn about this unique historic structure?

Read More

Working the Portage

Students can watch demonstrations and even "help" with the construction of the Allegheny Portage Railroad! Great hands-on learning experience!

Read More

Incline 6: An Interpretive Hike

Students can hike Inline #6 and put their math skills to use. Students can learn about the geologic and geographic obstacles of the Alleghenies.

Read More