Road Closure

Please be aware that part of the public area loop has been closed until further notice as the park starts preparatory efforts for this summer's paving project on the Picnic Area Road.
Allegheny Portage Railroad: An On the Level Field Trip Experience that STEMs from History
Allegheny Portage RR NHS invites students and teachers to explore the park on a ranger led field trip. Programs address Concepts identified in the Pennsylvania Standards Aligned System for History, Geography and Science and Technology subjects in grades third through sixth. Plus, the very story of the Allegheny Portage Railroad ties in STEM (Science, Technology, Engineering, and Math) components and Rangers provide hands-on programs addressing them.  Click here for reservation and fee info.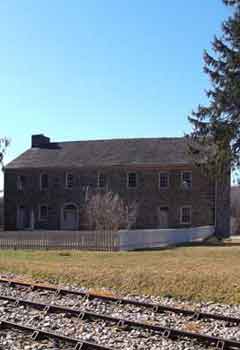 Features
An Interview with Sam Lemon

Students can have the unique experience of interviewing "Sam Lemon." What better way to learn about this unique historic structure?

Read More

Working the Portage

Students can watch demonstrations and even "help" with the construction of the Allegheny Portage Railroad! Great hands-on learning experience!

Read More

Incline 6: An Interpretive Hike

Students can hike Inline #6 and put their math skills to use. Students can learn about the geologic and geographic obstacles of the Alleghenies.

Read More