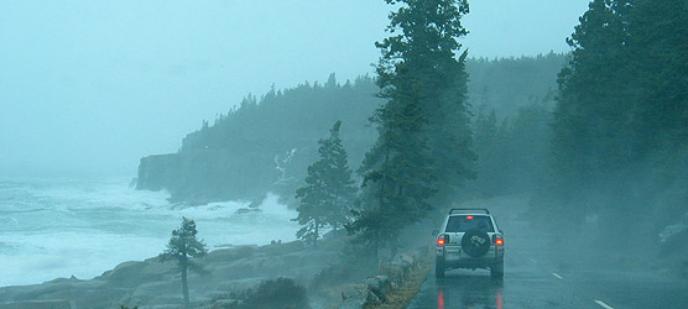 NPS/Sheridan Steele

Seasons
Spring
Foggy; 30-70 F (-1-21 C)
Wear light-colored clothing, long sleeve shirts, and long pants for protection.
Summer
Daytime: 45-90 F (7-32 C)
Ocean temperature: 50-60 F (10-16 C)
Lake temperatures: 55-70 F (13-21 C)
Fall
Variable weather; 30-70 F (-1-21 C)
For information on changing leaves, click here.
Winter
Variable; 14-35 F (-10-2 C)
For the latest weather information, call 207-667-8910 or 207-288-3338.
National Weather Service
For current conditions in Acadia National Park, click here.
Real-Time Air Quality Web Cameras and Weather Data
Ozone Information

Air Quality Hotline: 800-223-1196