Closures for Winter

December 2, 2013: Acadia is now in winter mode, which means that most of Park Loop Road, including Cadillac Mt. road, is closed. Still open is the Ocean Drive section,from Schooner Head overlook to Otter Cliff Rd., and Jordan Pond area via Jordan Pond Rd. More »
Maps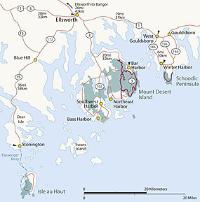 Local Area Map
For driving routes to Mount Desert Island, the Schoodic peninsula, and access routes to islands that are part of the park click here.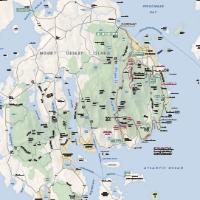 Detailed Acadia National Park Map
For a detailed park map with roads, trails, and amenities, click here.



Did You Know?

Saint Croix Island International Historic Site is a National Park Service site located within three hours of Acadia. Saint Croix commemorates the first French attempt at a permanent settlement in N. America. Explore the mainland site with an interpretive trail featuring bronze statues and waysides. More...