Trail Closures: Peregrine Falcon Nesting

Precipice Cliff, Valley Cove, and Jordan Cliff areas are closed to all public entry until further notice for peregrine falcon nesting season. More »
Cultural Connections programs rescheduled for 7/16/2014 due to weather

Ash Log Pounding demo will take place today 11 am-3 pm at the Abbe Museum downtown (26 Mount Desert St, Bar Harbor). The Burnurwurbskek Singers have been rescheduled to perform on Cadillac Summit next Wed, July 23 at 11 am.
Boating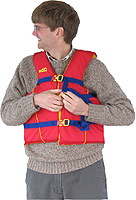 A number of lakes and ponds on Mount Desert Island permit boating. Each body of water has specific watercraft restrictions. Please remember:
During eagle and seabird nesting season, some islands are closed to the public. Please respect posted closures, which include:

February 15 to August 31 - Bar Island ( Somes Sound ), Long Porcupine Island, Rolling Island, Schoodic Island, and Sheep Porcupine Island are closed to protect nesting bald eagles or seabirds.
April 1 - July 31 - Heron Island and Thrumcap Islands are closed to protect nesting seabirds.

All towns have launching areas for saltwater near town docks and municipal piers.
The law requires you to carry a Coast Guard approved life vest for each passenger. A better idea is to wear them. It could save your life!
Canoes, kayaks, sailboats, and motorboats can be rented in surrounding communities. A variety of commercial vessels offer ferry service, fishing, nature cruises, sailing, and whale watching excursions.

Watercraft Restrictions

Did You Know?

Acadia National Park contains more than 120 miles of historic hiking trails. Many of these trails were established by local village improvement societies in the late 1800s and early 1900s. Today many of the historic features, such as stonework, are still visible.