Closures for Winter

December 2, 2013: Acadia is now in winter mode, which means that most of Park Loop Road, including Cadillac Mt. road, is closed. Still open is the Ocean Drive section,from Schooner Head overlook to Otter Cliff Rd., and Jordan Pond area via Jordan Pond Rd. More »
Fire Management Operations Burn Scheduled

The Fire Management Operation plans to burn a large debris pile at Satterlee Pit tomorrow, Thursday December 12, 2013 and the Cadillac Orchard piles on Friday, December 13, 2013. More »
Boating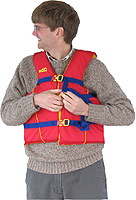 A number of lakes and ponds on Mount Desert Island permit boating. Each body of water has specific watercraft restrictions. Please remember:
During eagle and seabird nesting season, some islands are closed to the public. Please respect posted closures, which include:

February 15 to August 31 - Bar Island ( Somes Sound ), Long Porcupine Island, Rolling Island, Schoodic Island, and Sheep Porcupine Island are closed to protect nesting bald eagles or seabirds.
April 1 - July 31 - Heron Island and Thrumcap Islands are closed to protect nesting seabirds.

All towns have launching areas for saltwater near town docks and municipal piers.
The law requires you to carry a Coast Guard approved life vest for each passenger. A better idea is to wear them. It could save your life!
Canoes, kayaks, sailboats, and motorboats can be rented in surrounding communities. A variety of commercial vessels offer ferry service, fishing, nature cruises, sailing, and whale watching excursions.

Watercraft Restrictions

Did You Know?

Since 1999, propane-powered Island Explorer buses have carried more than two million passengers in Acadia National Park, eliminating more than 685,000 automobile trips and preventing 6,444 tons of greenhouse gases. The fare-free buses are supported by your entrance fees. More...