Flagstaff Superintendent Named for Katmai NP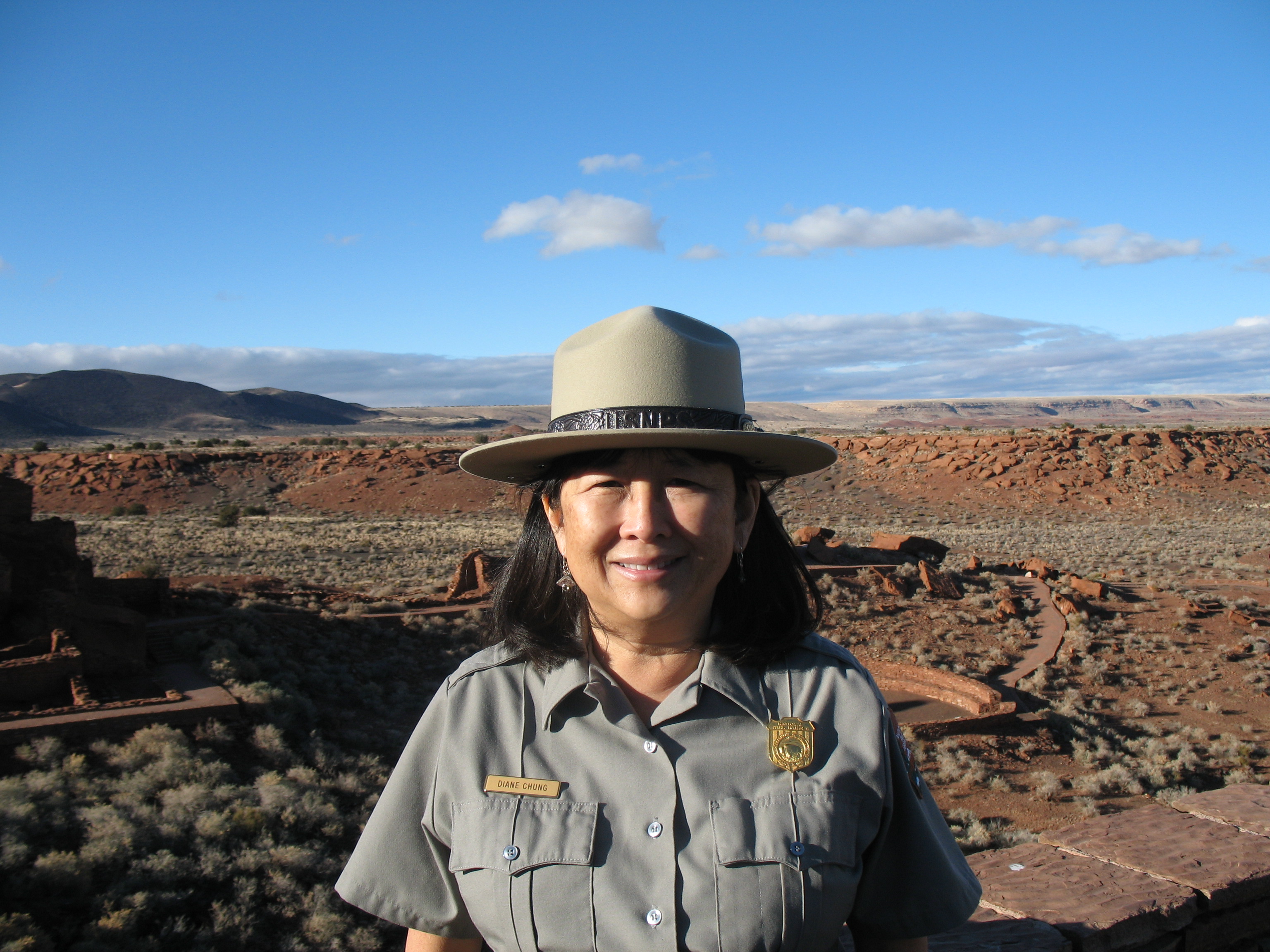 News Release Date:
December 20, 2012
Contact: Kate Eisenmann, (928)526-1157, ext. 221
Superintendent Named for Katmai NP
A former deputy superintendent at Denali National Park will return to Alaska in February to take over as superintendent at Katmai National Park and Preserve, an area famous for its brown bears, sport fishing and an active volcanic landscape.
Diane Chung was named superintendent of the 4 million acre park and preserve this week. In that position, she will also manage Aniakchak National Monument and Preserve, and the Alagnak Wild River. "Diane brings Alaska experience from Denali where she helped manage a complex national park, and a variety of experiences in the Lower 48 where she has worked with many agency and tribal partners, as well as communities and non-profit groups. All of those will come into play as she moves to Katmai," said NPS-Alaska Regional Director Sue Masica.
For the past five years she has been the superintendent of the Flagstaff Area National Monuments in Arizona, where she oversees operations at Walnut Canyon, Sunset Crater Volcano and Wupatki National Monuments. Prior to her Arizona assignment, she worked as the Deputy Forest Supervisor for the Medicine Bow-Routt National Forests in Wyoming and Colorado and as an acting associate regional director for the National Park Service's Southeast Region in Atlanta. Her previous Alaska assignment at Denali was between 2000 and 2004.
"I am very excited to be returning to Alaska and being selected to lead the park staff in managing the spectacular natural and cultural resources of Katmai, Aniakchak and the Alagnak," Chung said.  "I am looking forward to working with the local community and others to strengthen our partnerships and promote the stewardship of these incredible resources."
Bear viewing has become the most popular activity at Katmai in recent years, particularly at the Brooks Camp area in July and September. The park receives about 50,000 visitors each year. Katmai is one of the oldest national parks in the country, established in 1918 in part for the protection and study of the Novarupta Volcano which erupted in 1912. The other park areas were established in 1980 as part of the Alaska Lands Act.  
More information on Katmai is available at www.nps.gov/katm
Last updated: February 24, 2015