Pets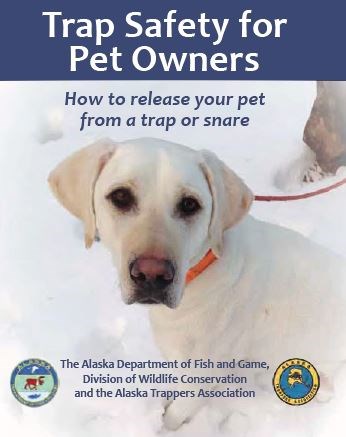 Dogs are allowed in the backcountry and they must be properly controlled at all times. Please note that dogs must be on a leash while in the Kennecott Historic Landmark area and on the immediate grounds around the contact stations, including the Headquarters Visitor Center at Copper Center and the Boreal Forest Trail, the Chitina Ranger Station and the Slana Ranger Station. Only certified service dogs may accompany a visitor inside the contact stations (visitor centers and ranger stations).
Pet Owners: Know that trapping is popular and legal in Alaska from Fall through Spring (seasons vary by location and species). Unleashed pets can get caught in traps or snares. Maintaining physical control of your pet is advised since it is your responsibility to prevent harm to your pet.
Trappers: Be mindful of other trail users when making sets. Avoid setting traps or snares along popular recreational trails. Follow the trapper's 'Code of Ethics' found in the
Alaska Trapping Regulations
book.
Learn more about pet safety regarding traps and snares at the Alaska Dept of Fish and Game
website
or download the
brochure
on how to remove pets from traps or snares.
Last updated: March 8, 2019