McCarthy Road Information Station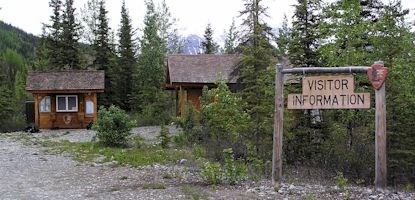 McCarthy Road Information Station
Mile 59 on the McCarthy Road

Summer
Self-Service Kiosk (no staff stationed at this site).
Winter
Closed

The McCarthy Road Information Station, located at mile 59 McCarthy Road is the information gateway to the communities of McCarthy and Kennecott. As you arrive in McCarthy, stop by to view the latest information on parking, shuttle service and park and community events.
Restrooms and day-use parking are available at this site. Overnight parking and camping can be found at a variety of local private companies.
Kennecott is located 5 miles from McCarthy, with no vehicle access or shuttle service during the winter. During winter, the only access to Kennecott is via foot or skiing the 5 mile road from McCarthy.


Last updated: June 24, 2019