Flying
SEE THE PARK BY AIR!
One of the best ways to experience the beauty and tremendous size of this park is from above! Fly past massive peaks, over jagged glaciers, and endless expanses of wild Alaska! There is a variety of air services available to visitors, including flightseeing excursions and air taxies for backcountry dropoffs for wilderness campers and backpackers. A wide variety of tours, trips, and itineraries are available.

BACKCOUNTRY AIRSTRIPS
There are three improved airstrips in Wrangell-St. Elias. One, located at McCarthy, is maintained by the State of Alaska. The other two, at May Creek and Chisana, are maintained by the park. Public airport facilities are also located near the park at Gulkana and Chitina. For more information about the improved airstrips in the park, click on the links below.
McCarthy Airstrip (pdf format 472 KB)
May Creek Airstrip (pdf format 528 KB)
Chisana Airstrip (pdf format 565 KB)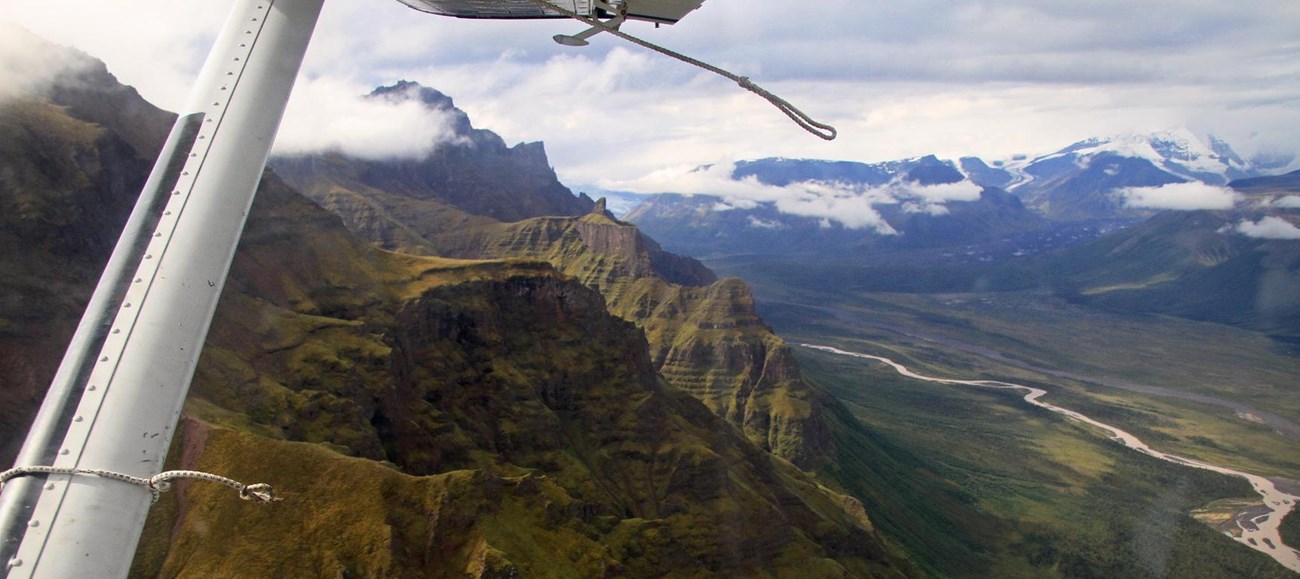 Please contact the park Operations Center and Hangar at (907) 822-7425 for detailed information on specific landing areas.
Last updated: July 13, 2020