Bear Resistant Food Containers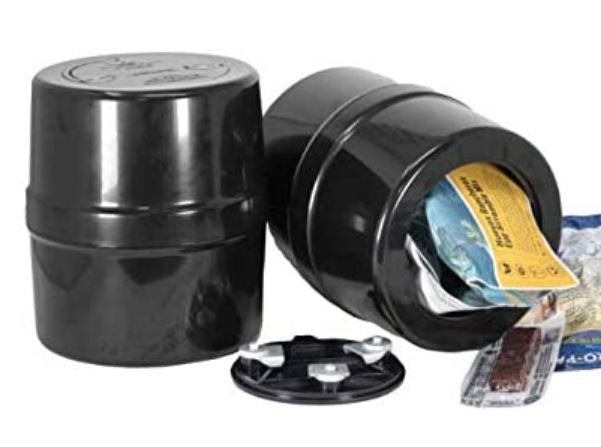 Proper food storage is REQUIRED throughout Wrangell-St. Elias National Park & Preserve.

It is against the law to feed bears, either on purpose or by leaving food or garbage where bears can get to it. Using an approved Bear Resistant Food Container (BRFC) is an easy way to comply and are required for all food and beverages, food and beverage containers, garbage, harvested fish and equipment used to cook or store food, (except legally taken game).

You need to buy or rent a BRFC for your backcountry trip prior to your arrival at the park. Check online for outdoor equipment or outfitter stores. There is a limited amount to borrow at the Visitor Centers and Ranger Stations, so please ask a ranger during business hours if there are any available.
Each container will fit in a standard backpacking pack and holds enough food for one person for about 5 days (more if you pack in tightly). All items with an odor must be stored in the BRFC at all times.
NEVER place a cookstove on the BRFC
ALWAYS keep the BRFC away from your tent and campsite
ALWAYS seal food in plastic bag within the BRFC
ALWAYS keep latched and secured
BRFC's are NOT watertight- in the case of rain, turn them upside-down in order to keep water out.
Where Can I Obtain My Own BRFC?
There are a variety of approved Bear Resistant Food/Garbage Containers available to the public. Please go to the Interagency Grizzly Bear Committee website. We recommend checking with your outfitter, air taxi, or guide service for additional supplies.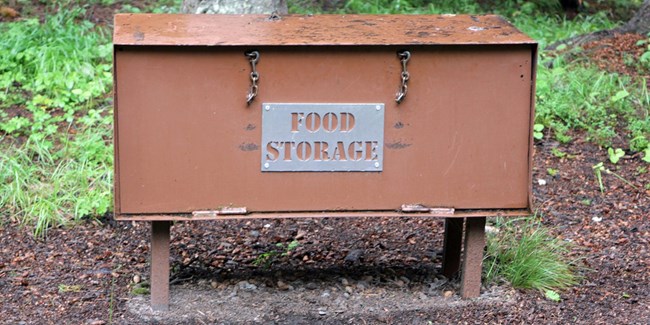 Bear Resistant Food Storage Box Locations in Kennecott:
Jumbo Creek area has two boxes (61.50697 -142.90081)
Donoho Basin east, lower lakes (61.5219 -142.9476)
Donoho Basin west, vegetated hillock (61.54978 -143.00862)
Donoho Basin west, hill between 2 little lakes (61.55419 -143.01383)
Erie Mine Trail box was REMOVED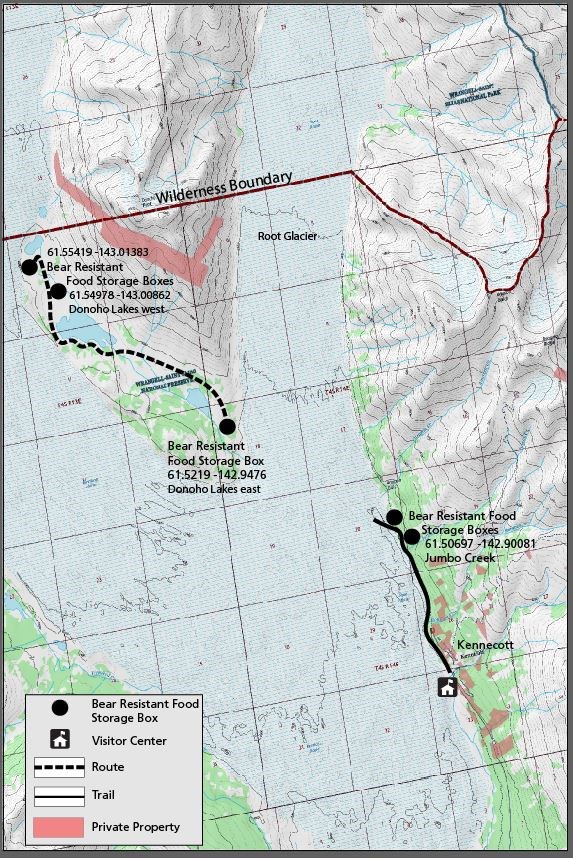 Last updated: May 25, 2023