Backcountry
The majority of the park area is far away from roads and trails. These backcountry areas are extremely remote and travelers need to be entirely self-sufficient. Help is hours, and sometimes days, away. As you plan your trip, please review these tips for travelling safely in this remote place.

Things to do in the backcountry include backpacking, rafting and packrafting, mountaineering, staying at a public use cabin, and many other activities. Because of its remoteness, the Wrangell-St. Elias backcountry is typically accessed by chartering a bush plane to remote airstrips. Hiring a guide and/or air taxi can make your trip more enjoyable and safer. Even popular backcountry routes require route-finding.

Nearly 10 million acres of Wrangell-St. Elias National Park and Preserve are designated and managed as wilderness. As wilderness, visitors have unparalleled opportunities for human-powered recreation, to challenge themselves in a vast landscape, and witness ecosystems driven entirely by natural processes. You may not see other people for days or weeks. Remember to practice leave no trace so future visitors can also have the opportunity for a wilderness experience. The backcountry and wilderness of Wrangell-St. Elias is vast and unforgiving. Come climb the mountains, float the rivers, ski the glaciers, or fly above it all. Come, but come prepared!

For more information, check out our Frequently Asked Questions or email a backcountry ranger at wrst_backcountry@nps.gov.

To report a life and safety emergency in the park, call 907-683-2276 or 911. Do not call this number for park information or trip planning questions.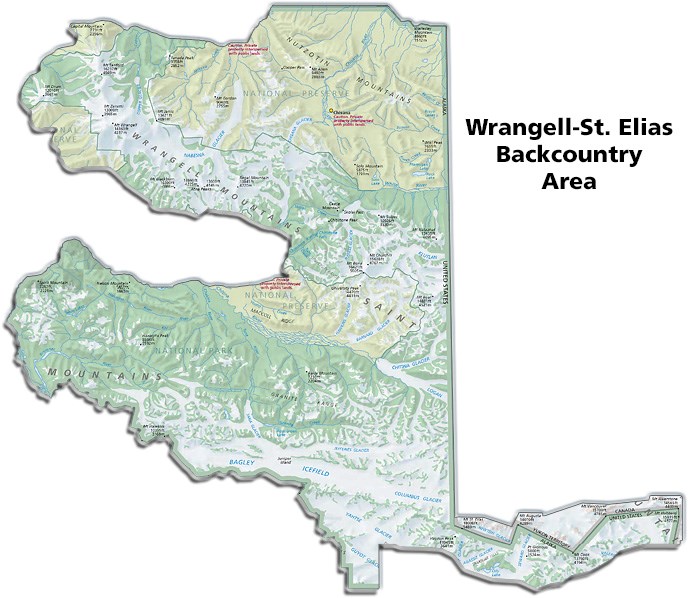 Last updated: June 26, 2019