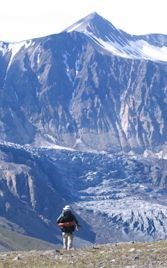 Send Us Your Photos!
If you have taken any high quality photos while visiting the park which you would like us to share with others in our Visitor Photo Gallery, we welcome your interest and submissions. We love receiving your images, and use them not only in this photo gallery but throughout this website, and sometimes also in our park visitor guide, the K'elt'aeni. While we can not guarantee that every image we receive will be included, we would like to consider yours.
Due to Internet security issues it is not possible to submit attachments directly through this web site. For instructions on how to e-mail your photos to us please contact the park webmaster.