Audio Tours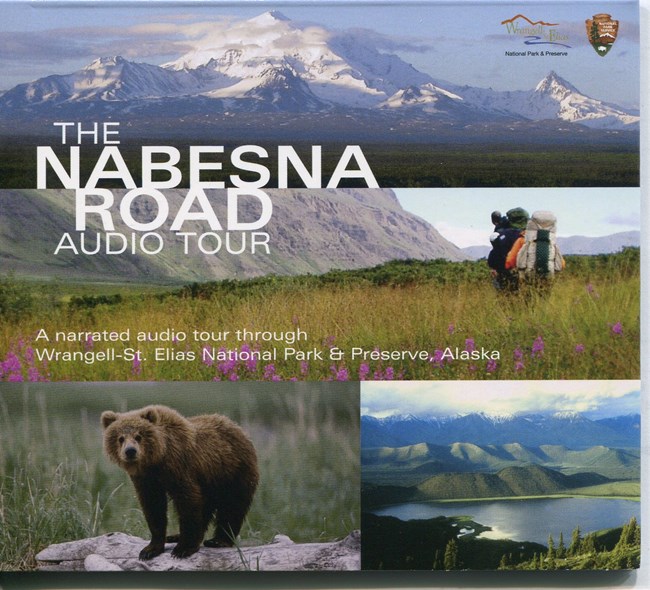 Nabesna Road Audio Tour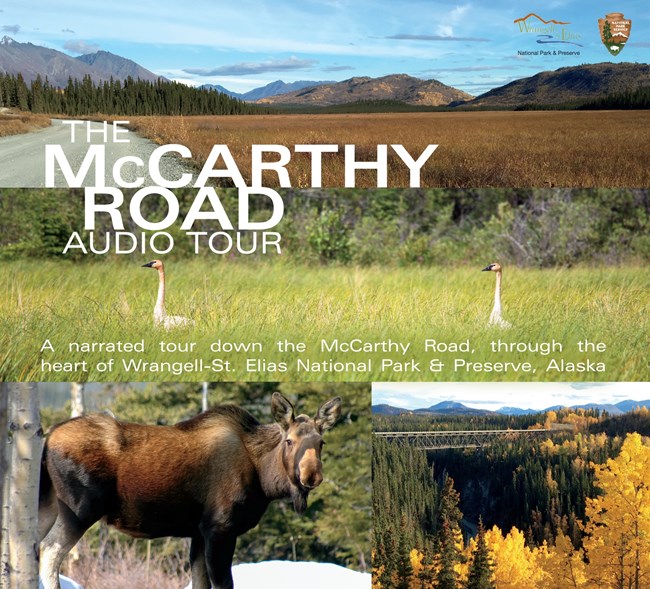 McCarthy Road Audio Tour
Audio Tours for the Nabesna & McCarthy Roads:
Are you planning to visit Nabesna Road or McCarthy Road? Are you curious about geology or history? Would you like to learn more about the Boreal Forest or the animals that live here? Check out the free Audio Tours! Both are narrated tours that play in your vehicle's CD player.
You can download the audio tours or pick up the free CDs at the Wrangell-St. Elias National Park & Preserve Visitor Center in Copper Center, Chitina Ranger Station or Slana Ranger Station.

Download the Nabesna Road Audio Tour (mp3 format, 147MB)

Download the McCarthy Road Audio Tour (mp3 format, 125 MB)

Instructions to download the Audio Tour mp3 files to smart phone:
Click on desired park road audio tour to open and while playing or on pause, download to phone.
Android smart phone, click on the menu (3 vertical dots symbol) and choose download option.
Apple i-phone, click on download symbol (box with upward pointing arrow), choose where to save, click on Save (top right corner button).

Download the Nabesna Road Audio Tour script (pdf format, 100 KB)

Download the McCarthy Road Audio Tour script (pdf format, 100 KB)
Last updated: April 13, 2021