Park Superintendent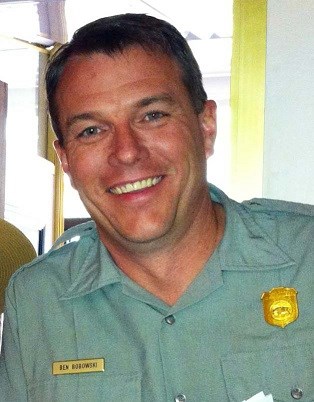 A Letter From the Superintendent:
Welcome to Wrangell-St. Elias National Park and Preserve where you have the opportunity to experience a wild corner of Alaska on a grand scale! More than 13 million acres of natural processes are at work all around you! This National Park Service Unit is part of the Kluane / Wrangell-St. Elias / Glacier Bay / Tatshenshini-Alsek World Heritage Site, the largest protected area in North America.

Human beings have been a part of this landscape for millennia. Much of this land has long been home to the Ahtna Athabascans, Upper Tanana Athabascans, Eyak, and Tlingit peoples. They along with other rural residents continue to hunt, fish, and gather foods from the land today. Miners came in search of copper and gold, and their buildings are a fascinating reminder of their efforts and perseverance. Active mining operations still continue in the park today.

For Wrangell-St. Elias National Park and Preserve to be protected for our enjoyment and the enjoyment of future generations, it takes the support and efforts of a whole lot of people, including you! Please enjoy the park's wilderness and wildlife but also protect it by taking care of your trash and keeping your distance, and your food, away from wildlife. Whether this is your first time here or your hundredth, you are seeking solitude or enjoying the company of family and friends, we hope your visit is special. Our wish is that you make memories and our request is that you leave this special park a little better than you found it. Please travel safely. A little bit of planning may make your time here more enjoyable and memorable.
If you would like to ask a question or provide feedback, please post on our Facebook or Twitter pages, or e-mail us.
Last updated: February 24, 2017