An Ethnohistory of the Chisana River Basin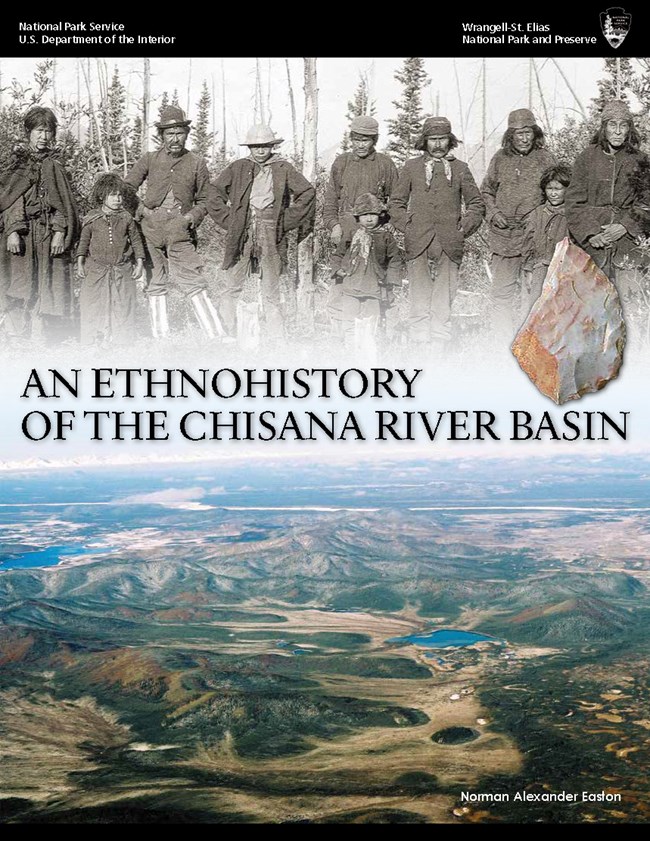 An Ethnohistory of the Chisana River Basin by Norman Alexander Easton documents indigenous Dineh use of the upper Tanana River basin of the Yukon-Alaska borderlands. After introducing the environmental setting and cultural context, the report focuses on the region's history beginning with the earliest European influences such as epidemic disease and the introduction of trade goods. Among the topics discussed are the International Boundary Commission survey in Upper Tanana territory, the Chisana Gold Rush, construction of the Alaska Highway, and the increasing influence of the state in its aftermath. The report is based on archaeological, archival, and ethnographic research and is illustrated with numerous historic and contemporary photographs.

An Ethnohistory of the Chisana River Basin is the result of collaboration between Wrangell-St. Elias National Park and Preserve in Alaska and the YukonU Research Centre at Yukon University in Canada.
(pdf format, 6.7 MB)

YukonU Research Centre: yukonu.ca/research/our-research/research-centre

Norm Easton: scholar.yukonu.ca/neaston/bio
Last updated: April 22, 2021