A Wilderness Like No Other
Students can witness the power of flowing rivers; salmon making the dangerous journey back home to spawn; and a land in which miners hunted for wealth while surviving the challenges of nature. Show your students the riches of America's largest national park, Wrangell-St. Elias.
Please contact our Education Specialist for information about education programs in the park.
Email us...
Click
here
to find out about opportunities for teachers in the National Park Service.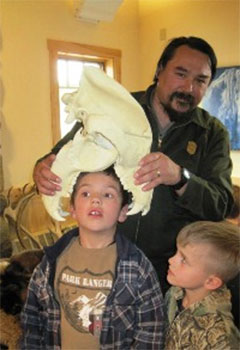 Last updated: December 26, 2017