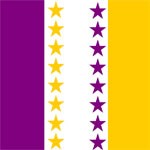 Did you know that a Votes For Women's Rights History Trail is being planned?

See the Legislation for the Trail here.
Read a July 2012 update of the project here.
Re-authorization for the National Women Rights History Project Act, which includes funding for the Women's Rights History Trail, cooresponded this year with the 165th Anniversary of the First Women's Rights Convention. Read the press release sent out by Rep. Louise Slaughter, Rep. Tom Reed, Rep. Dan Maffei, and Rep. Richard Hanna.
---

Planning documents like the Interpretive Theme Matrix and the Comprehensive Interpretive Plan serve as a guiding document for all public programs and services. Check it out!