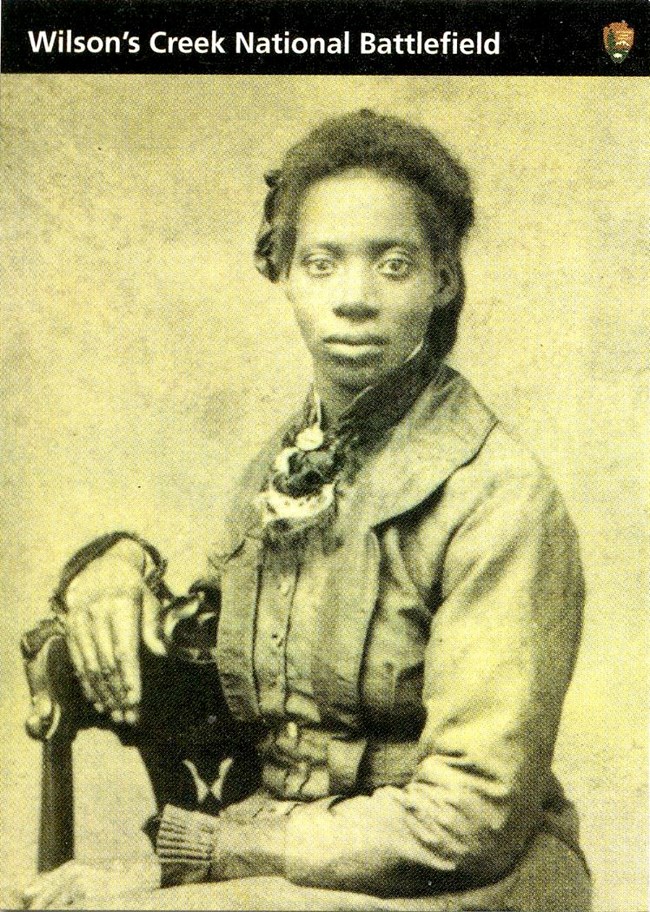 2011 marked the 150th anniversary of the beginning of the American Civil War. To commemorate this milestone in our nation's history the National Park Service (NPS) has adopted the overall theme Civil War to Civil Rights to guide various park sites as they recognize this significant event. In an effort to promote this idea and provide opportunities for informal and personal interactions between park rangers and children and their families the NPS has launched a new Civil War Trading Card program.

Wilson's Creek National Battlefield recently completed cards which highlight "Aunt" Rhoda Jones and Anna Elizabeth Steele as well some "behind the scenes" stories that help to define the events of that day and the involvement of the many players as this historic event unfolded. Each addresses a very direct, but distinctly different connection to the aftermath of the Aug. 10, 1861 battle at Wilson's Creek.

Boys, girls and "children of all ages" who are interested in participating in the Civil War Trading Card program can contact a park ranger or stop by the main Visitor Center desk for additional information.