Schedule a Group Visit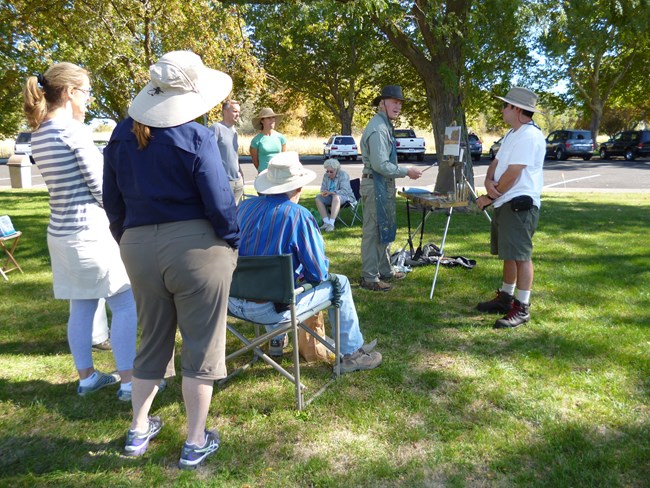 Whitman Mission National Historic Site welcomes all types of groups to visit the site and tour the grounds! To make sure you have the best visit possible, we ask that you make a reservation at least two weeks before you arrive. This helps staff prepare for your visit even if you do not expect to use the visitor center or schedule ranger-led experiences.
To schedule, give us a call at (509)-522-6360 or send us an
email
. When you schedule your visit, make sure you have an idea of how many people are in your group and what you want to do while your group is here.
So many things to do!
When you plan your visit to Whitman Mission, the scheduling ranger will ask you what you want to do while you are on site. Here you can find some suggested activities for your visit!
Ranger-Led Experiences
Looking for a more in-depth or hands-on experience? Park rangers may be available to provide a guided tour of the site or a program on a particular topic. Please let us know if your group is interested in learning about a certain topic during your visit.
You and your group are also welcome to join any scheduled programs that are already being offered on the day of your visit. Scheduled programs can be found on
our event calendar
.
Do You Need a Permit?
Some activities and events require a Special Use Permit, especially if your group has over 25 people or will be photographing or filming on-site.
Find Out More
Bus Parking
Bus parking is available. Drive through the main parking lot and around the traffic circle to reach the bus lane. Buses may load and unload in front of the building, but please move to bus parking once you have finished unloading. This ensure that our other visitors have access to parking as well.