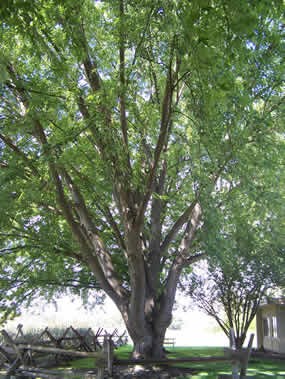 Keep a look out for squirrels scurrying about the silver maple trees. The branches provide the squirrels with a place to live, and the buds are an important food source. In late winter, when the squirrels' stored food has all been eaten, the buds of the silver maple are among the first to emerge—this provides the squirrels with a welcome meal.
Squirrels aren't the only wildlife you'll see around the silver maples. The dense foliage provides a home to many songbirds, and fallen leaves make a tasty snack for deer.
Humans make use of the silver maple, too. The sap of silver maples can be harvested and used for making maple syrup.
Look for silver maples behind the visitor center.