Management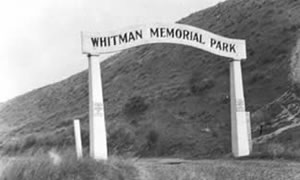 ADMINISTRATIVE HISTORY
On June 29, 1936, President Franklin D. Roosevelt signed legislation (Public Law 840, H.R. 7736) that established Whitman Mission at Waiilatpu as a unit of the National Park Service (NPS). The act stated the following:
The property acquired under the provisions Section 1 of this Act shall constitute the Whitman National Monument and shall be a public national memorial to Marcus Whitman and his wife, Narcissa Prentiss Whitman, who here established their Indian mission and school, and ministered to the physical and spiritual needs of the Indians until massacred with twelve other persons in 1847.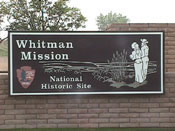 On May 31, 1962, the name of the park was changed to Whitman Mission National Historic Site. The change in designation from a monument to a national historic site emphasized its historic significance and the need to address the entire historic setting as well as the existing memorials to the Whitmans.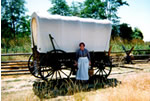 In 1981, Whitman Mission was officially recognized as a historic site along the Oregon Trail.
(Information excerpted from Whitman Mission NHS General Management Plan, 2000)


Last updated: March 31, 2017