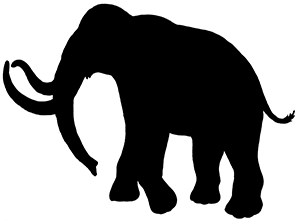 The Mission of Waco Mammoth National Monument
Waco Mammoth National Monument was established to protect the area where the remains of 24 Columbian Mammoths were found, along with the remains of associated animals of the late Pleistocene, including Western Camel (Camelops hesternus), saber-toothed cat (Homotherium), dwarf antelope (cf. Capromeryx), American Alligator (Alligator mississippiensis), and giant tortoise (Hesperotestudo).
These remains contain the Nation's only recorded discovery of a nursery herd (females and offspring) of Pleistocene mammoths, comprising at least 18 of the unearthed mammoths.
Waco Mammoth is one of over 400 National Park Service units that, working with other partners, helps safeguard this nation's natural and cultural heritage.

Establishment of Waco Mammoth National Monument
July 10, 2015