Management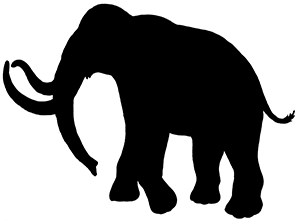 The Mission of Waco Mammoth National Monument
Waco Mammoth National Monument was established to protect the area where the remains of 24 Columbian Mammoths were found, along with the remains of associated animals of the late Pleistocene, including Western Camel (Camelops hesternus), saber-toothed cat (Homotherium), dwarf antelope (cf. Capromeryx), American Alligator (Alligator mississippiensis), and giant tortoise (Hesperotestudo).
These remains contain the Nation's only recorded discovery of a nursery herd (females and offspring) of Pleistocene mammoths, comprising at least 18 of the unearthed mammoths.
Waco Mammoth is one of over 400 National Park Service units that, working with other partners, helps safeguard this nation's natural and cultural heritage.

Establishment of Waco Mammoth National Monument
July 10, 2015
The National Park Service now joins the existing partnership between the City of Waco and Baylor University and will cooperatively manage the new national monument with continued support from the Waco Mammoth Foundation and others.
One of the first things the National Park Service will do is begin working on the development of a management plan in cooperation with the City of Waco, Baylor University, and other partner organizations to ensure that the new national monument preserves the site's resources and provides for an outstanding visitor experience.
Last updated: September 11, 2015