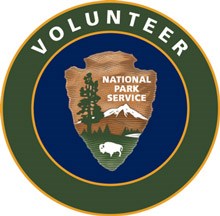 Volunteer at the Park
Since 1970, countless volunteers across the United States have dedicated not only hours, but also their passion to make our public lands clean, safe, and educational. Since Waco Mammoth National Monument opened in 2015, the park has benefited from hundreds of dedicated volunteers. Whether you like working with your hands or educating the public, anyone can be a volunteer. If educating visitors about 65,000 year old Columbian Mammoth fossil remains intrigues you or beautifying one of our new trails to help someone else's experience is important to you, then join the park's volunteer force.

So You're Ready to Volunteer, What Do You Do Next?
If you would like to volunteer at the park, please do the following:
Visit www.volunteer.gov and search for Waco Mammoth National Monument.

Checkout the park's many volunteer opportunities.

Apply for the volunteer position that interests you.

Volunteer coordinator will contact you within two business days.

Volunteer coordinator will setup an interview time.

Volunteer coordinator and supervisor will help new volunteers with training.
Anyone can be a volunteer including individuals, couples, families, students, and organized groups. Those under the age of 18 may volunteer with the official signed permission of a parent or guardian, which will be provided in the Volunteer application and agreement form. Orientation and position-specific training will be provided to each new volunteer or group. Volunteer positions with public contact responsibilities and access to government buildings will have to complete a government background check, which takes approximately 6 weeks.