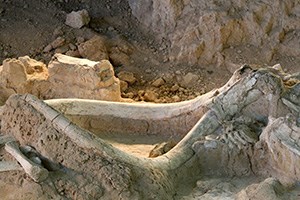 Philanthropic contributions continue to make a significant difference to the park. We welcome and are grateful for such support. Donations will enhance the programs and activities to protect park resources and provide visitor services for the Waco Mammoth National Monument.
If you are interested in donating directly to the Monument you may contact the Waco Mammoth National Monument at (254) 750-7946 to make a credit card donation by phone.
Or visit the Waco Mammoth National Monument and place a cash gift in one of our secure donation boxes.
Or contact the Waco Mammoth Foundation, Inc., a 501(c)(3) nonprofit corporation, established in 2004 as a collaborative effort by the City of Waco, Baylor University, and the Waco community to support development of the Waco Mammoth Site.