Plan Your Visit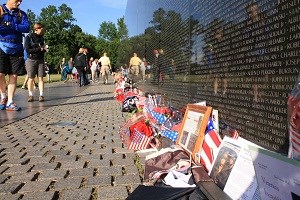 Vietnam Veterans Memorial is located north of the Lincoln Memorial near the intersection of 22nd St. and Constitution Ave. NW.
The Memorial is free and open 24 hours a day.
The memorial includes the names of over 58,000 servicemen and women who gave their lives in service in the Vietnam Conflict. The memorial includes the Vietnam Veterans Memorial "Wall," the "Three Servicemen Statue" and the "Vietnam Women's Memorial."


Last updated: October 28, 2018