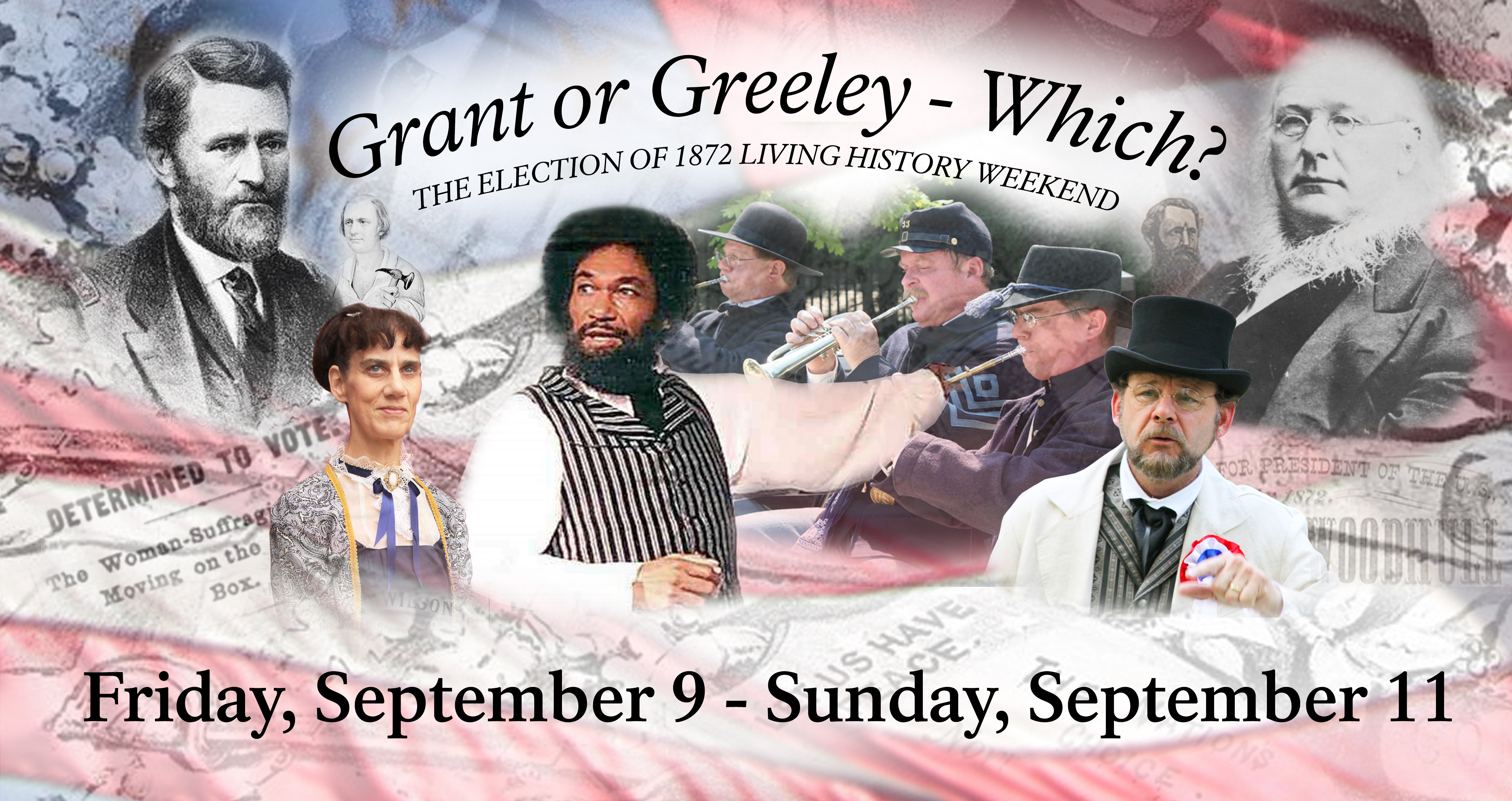 Special Events
The park offers special programs and performances throughout the year. Check here for a calendar with details on upcoming events.

Join us for our living history weekend on September 9-11. Living history presenters will introduce visitors to the different candidates and issues of the election of 1872. Guests will include Horace Greeley, Frederick Douglass, Victoria Woodhull, Virginia Minor, Fred Dent, and several others. Other activities are planned for the weekend.
Click here for a program with information on presenters and a schedule.

For information on other upcoming events this fall, click here.