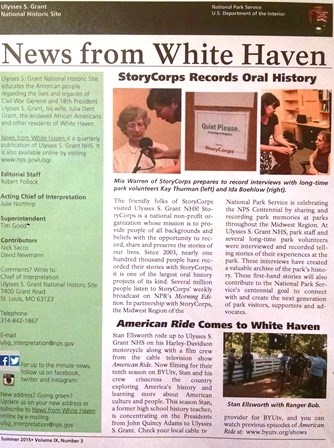 "News From White Haven"
The site's newsletter is published quarterly. If you would like to receive the newsletter by standard mail or by email notification, click here to contact us and provide your address (street or email).
Click here to see a list of previous issues of "News from White Haven" from 2007 to the present. By clicking on the particular issue, you can access a PDF version of that issue.