People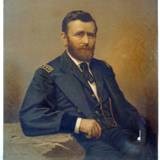 Ulysses S. Grant
Ulysses S. Grant was an American hero. As a Civil War general he led the North to victory, keeping the nation united and abolishing slavery. As 18th President of the United States he worked to guarantee justice for all. Ulysses Grant also loved his wife Julia and their four children: Fred, Ulysses Jr., Ellen, and Jesse. When he died in 1885, he was one of the most famous Americans of his time.
Read more

Timeline
For a timeline of Ulysses S. Grant's life, beginning with his birth on April 27, 1822 at Point Pleasant, Ohio, click here.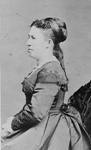 Julia Dent Grant
Julia Dent grew up at White Haven. She married Ulysses S. Grant in 1848. Their loving relationship sustained them through times of trial and glory, Learn more about Mrs. Grant's important roles as partner to Ulysses S. Grant, mother to their four children, and First Lady.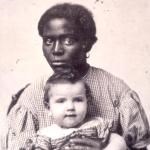 Slavery at White Haven

As many as thirty enslaved African Americans were living and working at White Haven during Col. Frederick Dent's ownership of the property. Learn more about their experiences.

Information about the many people associated with the White Haven estate in the nineteenth century is being compiled for future addition to this web page.


Last updated: January 11, 2017