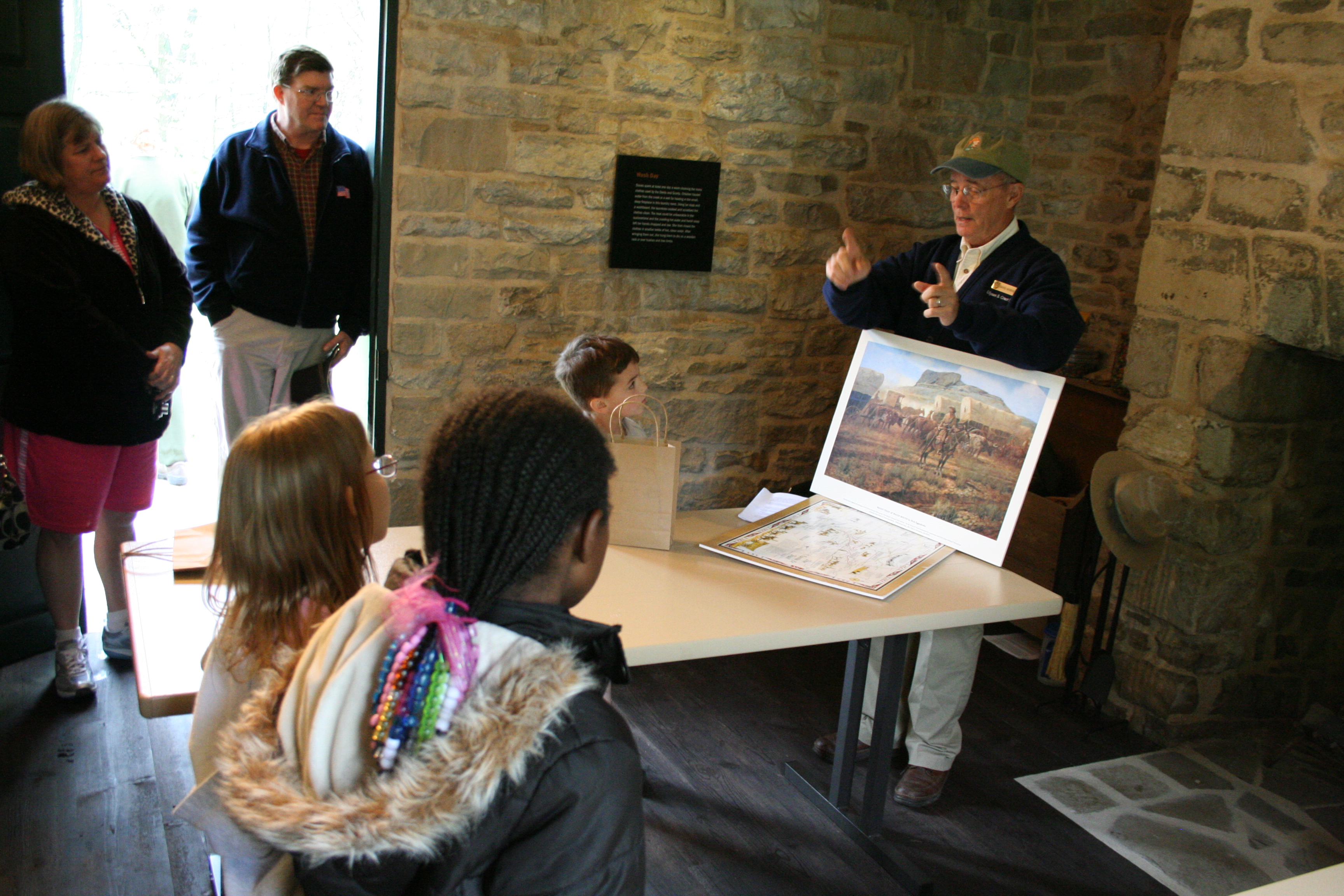 Volunteers in National Park Service (NPS) sites support the parks and their employees in carrying out the dual mission of protecting America's natural and cultural resources and providing recreational opportunities for the public. Volunteers at NPS sites are called Volunteers-In-Parks, or VIPs. At Ulysses S. Grant National Historic Site, volunteers work with National Park Service employees in various capacities. VIPs work on weekdays and weekends, mornings and afternoons, usually in four hour segments. Training for all duties is provided. Uniforms are provided for volunteers who work with the public.
Many opportunities exist for volunteering, and we work to match your interests with our needs. Some of the volunteer opportunities include:
Information Desk and Sales area
Conducting tours of White Haven
Roving interpretation in the museum
Maintenance
Library and research
Curatorial assistance
General office work
If you are interested in volunteering, please download the Volunteer Application (.pdf) and mail to:
Karen Maxville, Volunteer Coordinator, Ulysses S. Grant NHS, 7400 Grant Road, St. Louis, MO 63123. Or call 314.842.1867 for more information.