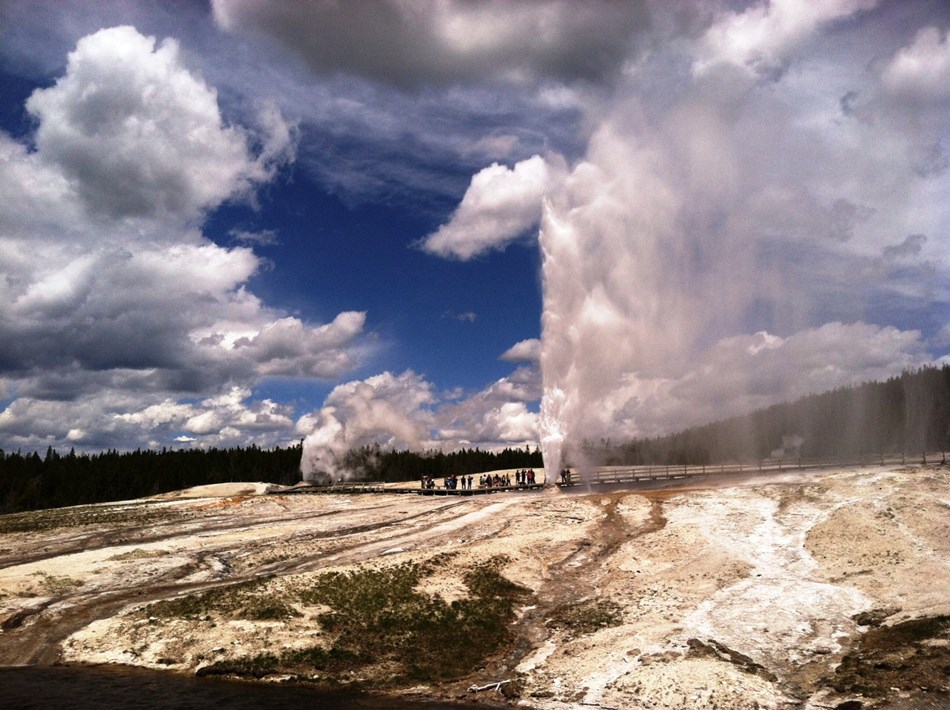 Yellowstone National Park preserves the most extraordinary collection of
hot springs
,
geysers
,
mudpots
,
fumaroles
, and
travertine terraces
on Earth. More than 10,000 hydrothermal features are found here, of which more than 500 are geysers.
Microorganisms called
thermophiles
, or heat lovers, make their homes in the hydrothermal features of Yellowstone. Although individually they are too small to be seen with the naked eye, so many are grouped together in the park's hydrothermal features—trillions!—that they often appear as masses of color. Many of these microorganisms are also called extremophiles because they inhabit environments that are extreme to human life. Imagine living in near-boiling temperatures, in hydrothermal features with the alkalinity of baking soda, or in water so acidic that it can burn holes in clothing; microorganisms in Yellowstone not only exist in such conditions, but require these extremes to thrive.