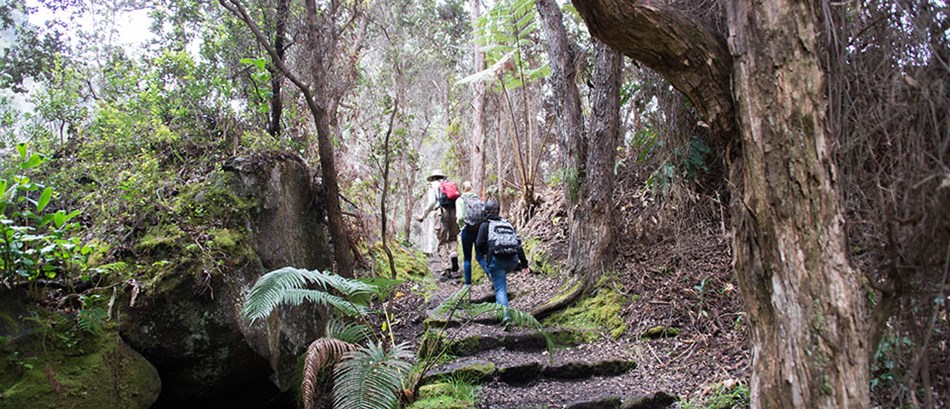 The true character of the park is best discovered on foot. With over 150 miles of trails in the park, exploration by walking and hiking can be a fascinating and enjoyable experience.
Park trails range in difficulty from easy walks like Kīpukapuaulu (Bird Park) or Nāhuku (Thurston Lava Tube) to longer hikes such as Kīlauea Iki or Mauna Iki. Other trails provide access through wilderness areas and are suitable only for those who are in top physical condition and properly outfitted with winter gear. Most trails are well maintained and easy to follow. Wilderness trails are roughly marked by ahu (cairns - piles of rock). Devastation and Waldron Ledge trails are paved and accessible to wheelchairs and strollers.
Rangers on duty in the Kīlauea Visitor Center (open from 9:00 a.m. to 5:00 p.m. daily), will assist hikers with trail information and maps.