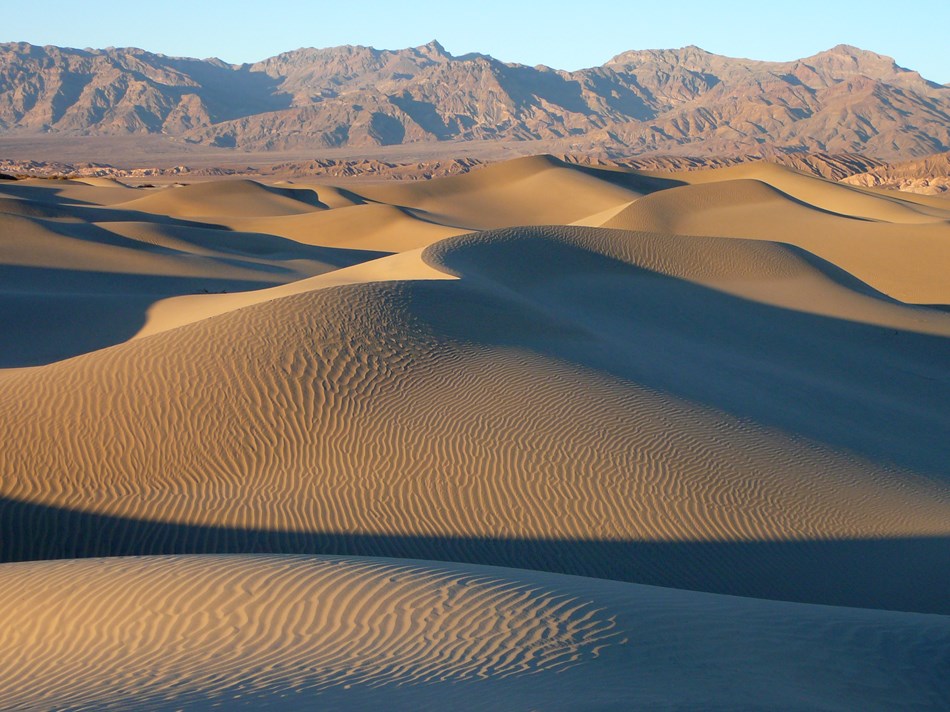 Do you have a few extra hours to explore Death Valley after visiting the "Must sees for 1-3 hours"? Choose one of these spots to explore the park a little deeper.
Location:
Travel north from the Furnace Creek Visitor Center to visit the attractions below.
Restrooms:
Mesquite Flat Sand Dunes parking area, NO restroom at Keane Wonder Mine
Food and Water:
Stovepipe Wells Village has camp general store and a restaurant. This is located a few miles west on Highway 190 from the Mesquite Flat Sand Dunes parking area.
Pets:
Pets will
NOT
be able to explore these sites if you wish to leave the parking area. Pets should not be left in vehicles.