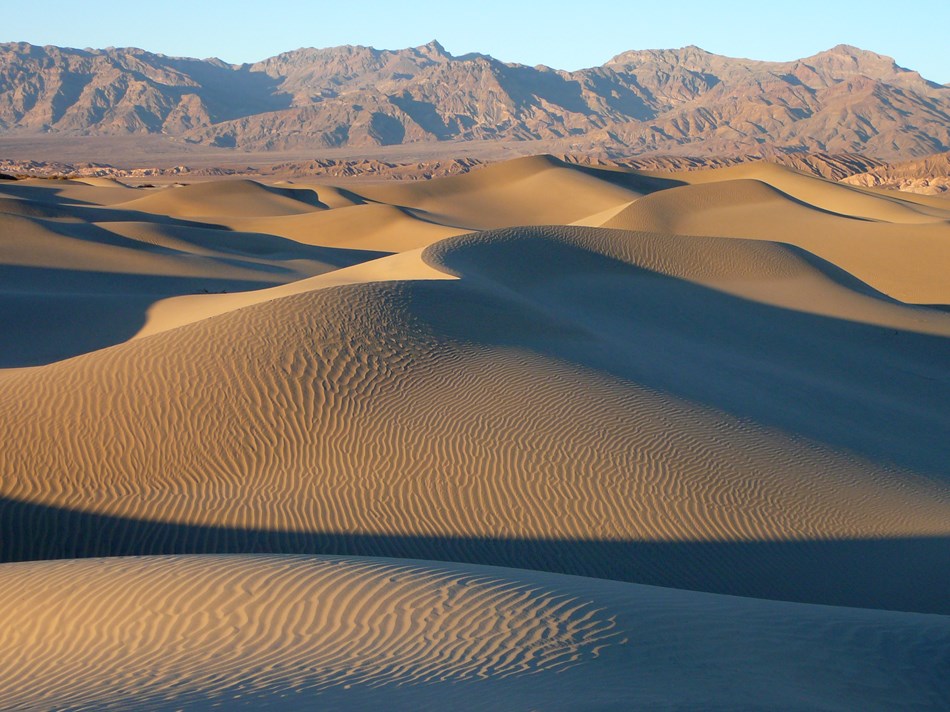 Do you have a few extra hours to explore Death Valley after visiting the "
must see spots for a 1-3 hour visit in the summer
"? Choose one of these spots to explore the park a little deeper.
Location:
Travel north from the Furnace Creek Visitor Center to visit the attractions below.
Restrooms:
Mesquite Flat Sand Dunes parking area, NO restroom at Keane Wonder Mine
Food and Water:
Stovepipe Wells Village has camp general store and a restaurant. This is located a few miles west on Highway 190 from the Mesquite Flat Sand Dunes parking area.
Pets:
Pets will
NOT
be able to explore these sites if you wish to leave the parking area. Pets should
NOT
be left in vehicles.
Summer Safety:
Hiking is
NOT
recommened in the lower elevations in the summer. We recommend limiting your visit at the sand dunes, or other lower elevation sites,
depending on the temperature and the person
, to
15 minutes
outside of your vehicle and air conditioning.